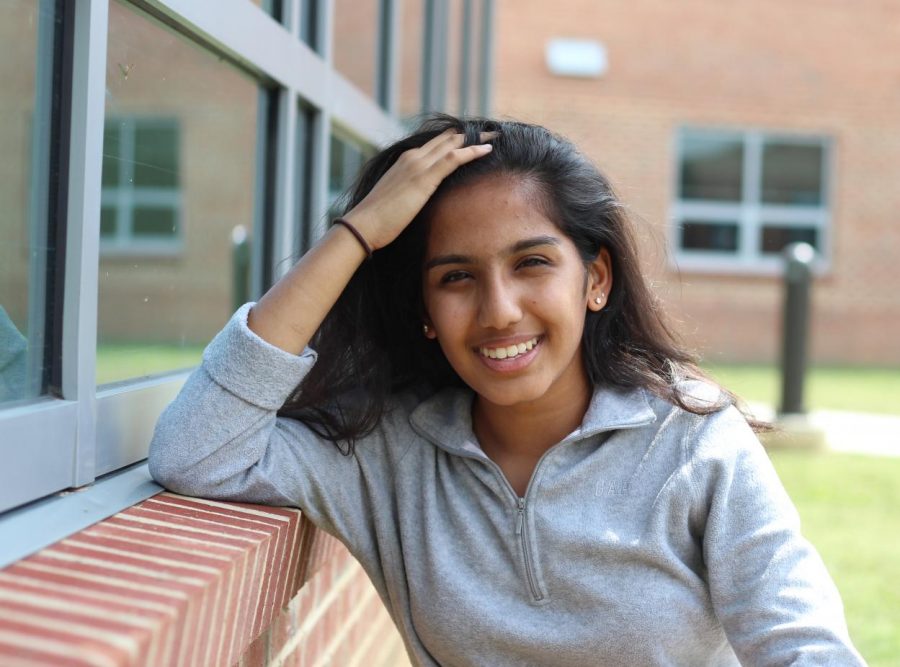 Sonia Kanchan wishes more of us would stop and smell the roses.
"Just [read] opinions on small things that people don't take the time to think about. Things people should focus on to give themselves a break."
A sophomore at Jefferson, Sonia is an accomplished MUN delegate, captain of the Jefferson JV soccer team, and a soccer coach outside of school. She loves Italian food, harboring a special fondness for cheese ravioli, but appreciates different cuisines due to the culinary diversity in her family.
"My mom is Muslim, my dad is technically South Indian, so they both bring in these two different cuisines—roti [and] rice."
This is Sonia's first year on the newspaper staff. She's drawn to working on sports articles and opinion pieces, but also hopes to prove her sarcastic prowess through some witty, satirical writing.
With aspirations of pursuing a career in law, Sonia cares about seeing the truth in people and situations that can otherwise be stereotyped.
"[Having real conversations with teachers] is really important here, because kids have so many opinions on teachers without knowing what's behind them."
As a kid, however, Sonia had a different professional dream in mind.
"I wanted to be an architect, because I thought, 'oh, all they do is dig stuff!'"
Sonia Kanchan, Online Editing Manager
Jun 20, 2020

Introduction to Playing hide & seek with diversity, a series of student stories

(Story)

Jan 12, 2020

Top 9 of 2019: Words

(Story)

Sep 18, 2019
Jun 02, 2019
Jun 02, 2019

Techstravaganza 2019 Photo Gallery

(Story/Media)

May 15, 2019

JV Softball plays Wakefield for the last game of the season

(Story/Media)

Apr 05, 2019

Cause for Course Standardization

(Story)

Apr 03, 2019

National Scholastic Writing and Art Award Winners

(Story)

Mar 02, 2019

TJ Minds Matter Holds Kindness Pizza Extravaganza

(Media)

Feb 28, 2019

Kindness Extravaganza 2019

(Story/Media)

Feb 26, 2019

Sweating the cold

(Story)

Feb 08, 2019

Jefferson's 2019 Science Fair

(Story/Media)

Feb 05, 2019
Jan 30, 2019

Jefferson Science Olympiad students advance to state competition

(Story)

Jan 18, 2019

An Egg becomes the most liked post on Instagram

(Story)

Jan 12, 2019

Top 8 of 2018: Words

(Story)

Dec 19, 2018

A Future in Artificial Intelligence

(Story/Media)

Dec 07, 2018

Challenging statistics

(Story/Media)

Dec 04, 2018

Winter Art Gala Photo Gallery

(Story)

Nov 25, 2018

Dwindling diversity

(Story)

Oct 31, 2018

Taking away trick-or-treating or our right to memories?

(Story)

Oct 28, 2018

Everything You Need to Know About the Upcoming Winter Sports Season

(Story)

Oct 07, 2018

TJ Girls Soccer Holds an Indoor Season

(Story)

Sep 05, 2018
Sep 03, 2018

The REAL way to take a school picture

(Story)

Feb 07, 2017