An Egg becomes the most liked post on Instagram
A post featuring an egg has beat Kylie Jenner's post introducing her daughter, in the number of likes it received on Instagram.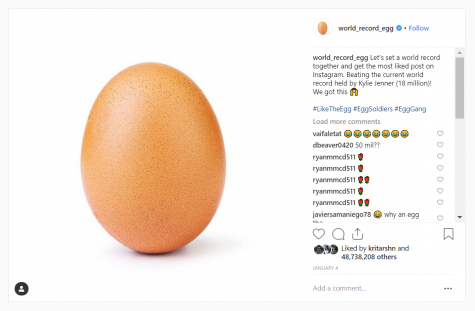 As of Saturday night, the egg amassed over 18.6 million likes, the number of liked formerly known as the highest number of likes for any post on Instagram. Since then, the egg has collected over 48.4 million likes.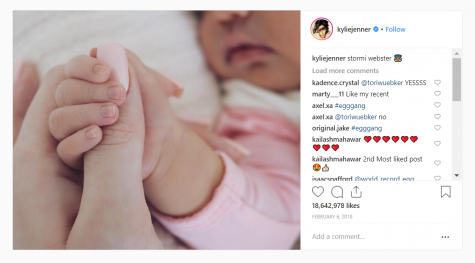 Students at Jefferson also contributed to this new world record. Sophomore Vishal Menon was one of these students.
"I felt like it would be cool if something as random as a picture of an egg could become the most liked picture," Menon said.
The handler, @world_record_egg posted a simple picture of egg on Jan. 4th and broke the record for most likes on Instagram in a matter of 8 days.
"It's kind of cool how something so ridiculous can become more popular than a celebrity through the same network," sophomore Anup Bagali said.
The post offered hashtag labels, such as #LikeTheEgg, #EggGang, and #EggSoldiers.
Many have commented on Jenner's post, taunting her about the egg. In response, she posted a video of her, cracking and frying an egg on the street. The caption to the post read, "Take that little egg."
"I'm not a fan of Kylie Jenner and it was a good way to send a message with minimal effort," sophomore Muhurto Rahman.
The account owner is still unknown, as their post continues to rack up likes on Instagram. Instagram, home to more than 111 million active users as of 2019, came together to see this egg through.