Let The Aces's "When My Heart Felt Volcanic" be your soundtrack for the summer
Angel Kim, Entertainment and social media editor
April 25, 2018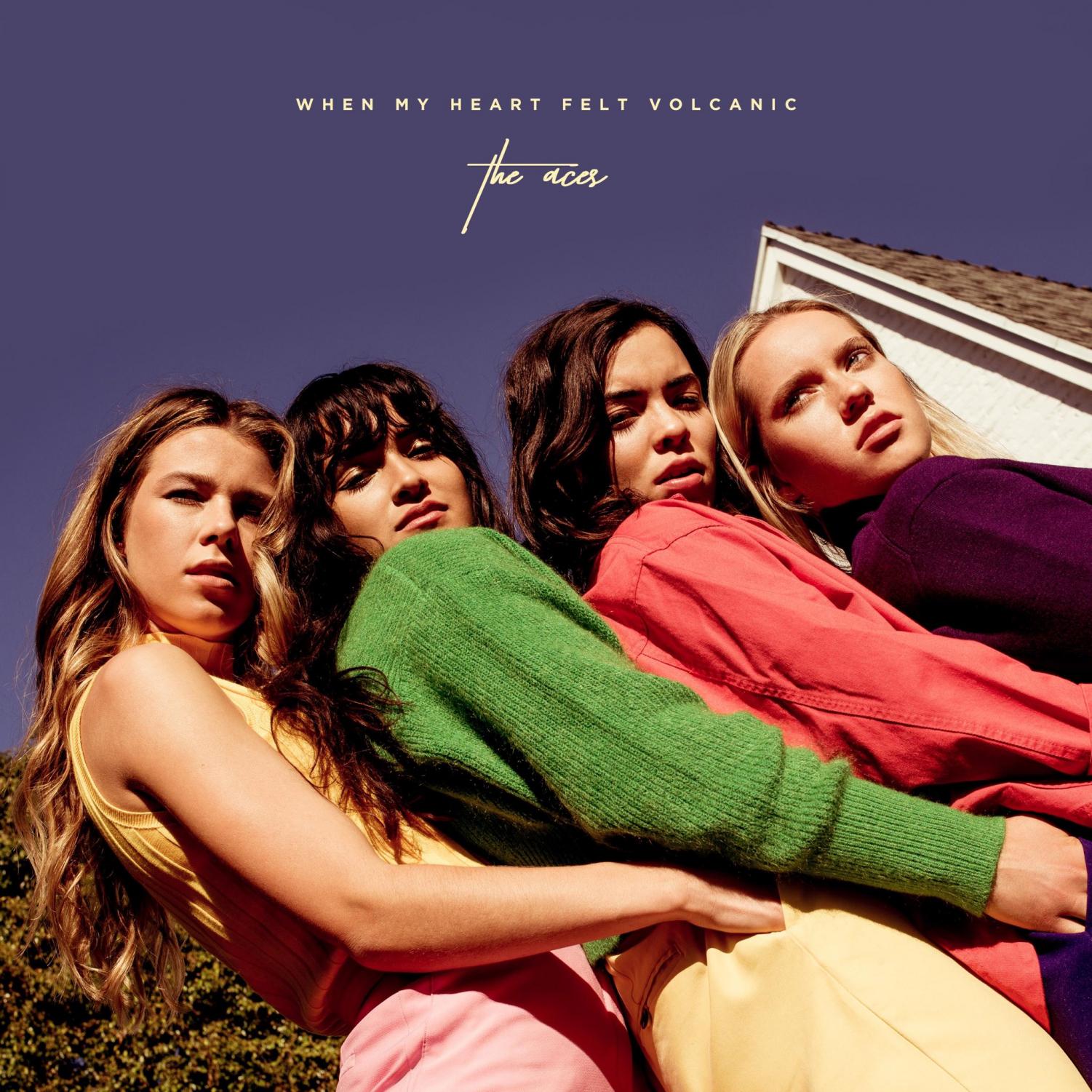 photo courtesy of twitter.com/theacesofficial
There's a certain thrill about discovering a new musical artist, becoming acquainted with their musical arrangements, the topics they sing about and the way they present their visuals such as music videos and album art. The excitement when realizing an artist will become a long time favorite, however, is undescribable. I first discovered The Aces when I saw them open for COIN this Feb., and immediately noticed the high energy they brought to a crowd that mostly isn't familiar with them yet.
The Aces released their debut album, "When My Heart Felt Volcanic," on April 6.
The band's sound is best described as a mix between HAIM and The 1975, but even so something completely their own. Their members' ages range from 20 to 22, but don't let that fool you- they've been playing shows as a band since their early teens, and it shows in the maturity their musicality already has.
Lyrically, The Aces's earlier songs on 2017 EP "I Don't Like Being Honest" uses much repetition, especially throughout the choruses. While those tracks are undeniably memorable, it's nice to see the band use a greater variety of arrangements. In "When My Heart Felt Volcanic," they also explore different topics particularly relevant in the digital age such as "Holiday" lyric, "Postin' all of the time so you'll see it/Do you think of me once in a while?/Oh, you do? Not sure if I believe it."
A standout that clearly encapsulates their sound is album opener "Volcanic Love." Infused with 80s influences, the more melancholically-themed track and music video is sure to take the listener back to a scene of a romance movie. Another song that is quickly becoming a fan favorite is "Last One," which has a catchiness similar to the tracks from "I Don't Like Being Honest."
Though the album isn't overtly political, messages are subtly woven throughout the lyrics, such as "Lovin' is Bible," in which the band has said that they wanted to discuss how "our differences are smaller than they seem, and we are capable of loving and having relationships with every person." Additionally, lead singer Cristal Ramirez is gay, making lyrics like "how could they call this bad love, if all I want is more?" carry meanings deeper than the surface.
Sometimes, less heavy, relatively clean pop rock songs are just what we need. For those dismayed by the cold, overcast April weather, let "When My Heart Felt Volcanic"'s passionate and heartfelt spirit remind you of brighter days.