Top 10 wholesome hangout spots in the DC area
Have you ever felt at a loss of things to do with friend groups? Perhaps you've read the article about public transportation and are looking for places to go. Either way, this is the list for you: Replete with fun, inclusive, low-cost activities!
For this list, the focus is on less-well-known places, which is why we exclude places such as Georgetown, The Wharf, Mosaic, and Smithsonian Museums. It also concentrates on low-cost attractions, as well as those accessible by transit. While this list is geared toward hangouts, these activities are all family friendly as well. Despite the numbering, this list follows no particular order. 
1. The Perch/Perch Putt
Location: Tysons
Cost: Free (Mini Golf $15) 
Draw:  A rooftop park in Tysons, opened in 2020, and easily accessible by metro. Includes various lawn games like Bocce and Chess, food trucks, a dog park, a sculpture garden, live music, and a mini-golf course.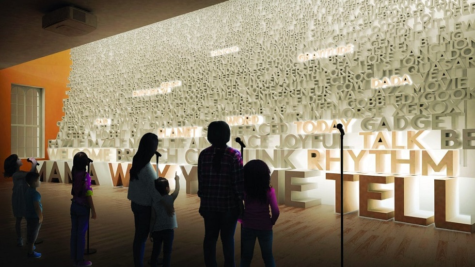 2. Planet Word
Location: Franklin Square, DC
Cost: Free (Suggested donation)
Draw: Imagine a place with interactive exhibits, hidden doors, photo booths, meticulous decoration, and Karaoke: that's the Planet Word Museum. Not only are there several activities, but it's also easily accessible from the Blue, Orange, and Silver lines.
Notes: Requires advance timed passes on Planet Word's website.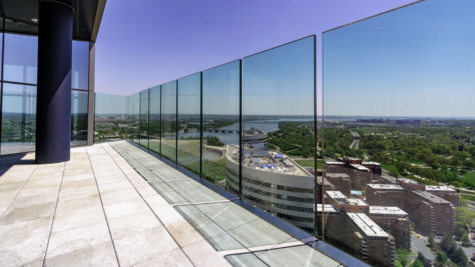 3. The View of DC (CEB Tower)
Location: Rosslyn, Arlington
Cost: Free
Draw: Beautiful views, awesome picture opportunities, right on top of a metro station.
Notes: Those under 16 need a parent supervision to enter. All visitors require valid, government issued ID (learner's permit, license, or passport).
4. Great Country Farms (Apple Picking) 
Location: Bluemont, VA
Price: $11-$16
Draw: Apple Picking is a fun, outdoor activity that allows you to enjoy your bounty later.
Notes: Not accessible by transit.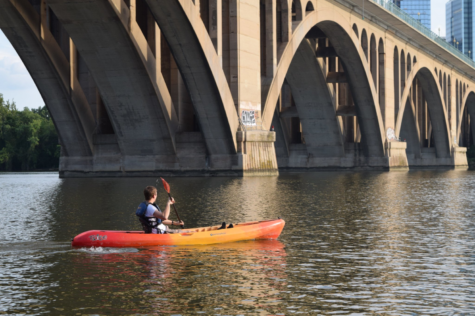 5. Kayaking/Paddleboarding (Boating in DC)
Location: Multiple, including Georgetown, the Wharf, and Alexandria
Cost: $18 for Single Kayak, $22 for Paddleboard, $24 for Double Kayak
Draw: Fun, collaborative, physical activity, great for talking and exploring! Sometimes, you can come across a rope swing on the shore, and that adds some exhilaration as well.
Notes: Must be at least 16 to Kayak alone, minors require a parent-signed waiver. For those looking to avoid heading to DC, Fairfax County Park Authority operates boat rentals in Virginia, but they require adult supervision for those under 18. Other local kayak and paddleboard rental options include Belle Haven Marina in Alexandria, and Penguin Paddlers in Occoquan.
6. Local Rec Centers
Location: Multiple, some of the best are: Claude Moore Rec Center – Sterling, Long Bridge Aquatics Center – Arlington, Cub Run Rec Center – Chantilly
Cost: $5-$10 /day for students
Draw: While often overlooked as a hangout activity for high schoolers, these are an awesome, low cost way to have fun! Claude Moore, for example, includes pools, a lazy river, a 3-story tall water slide, a hot tub, and a rock climbing wall. 
Notes: Amenities vary by specific rec center.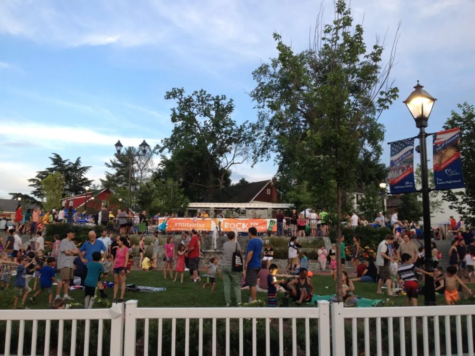 7. Rock the Block Fairfax City (and other free live music spots)
Location: Every 4th Friday in Downtown Fairfax City
Cost: Free
Draw: Live music in a walkable area, direct bus connection from TJ. 
8. Pick your own park!
Gravelly Point Park in Arlington (Courtesy of LuzWanderer)
Cost: Free
Location: Varies
Draw: If you're looking for a park to hike or picnic at, typical choices like Great Falls, Burke Lake, Scott's Run are great, but other parks work just as well. Some of my favorites are Manassas Battlefield (lots of open trails and hills with beautiful views) and Gravelly Point (planes right above your head, an active rail line – awesome for transit-spotting).
9. Find another Museum, Historic house, or Exhibit!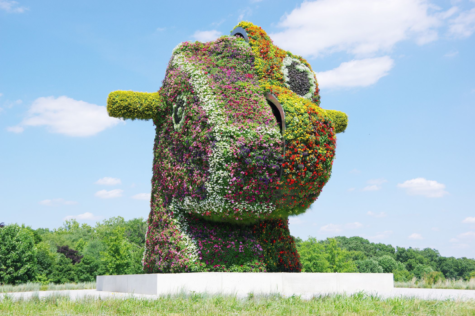 One of the perks of living in DC is access to hundreds of museums you haven't even heard about, often for free. Beyond just Smithsonians and Planet Word, there are many independent museums and exhibits worth visiting in a group. For example, one of my favorite afternoons with friends was going museum-hopping in Old Town Alexandria, VA: the city contains various small house-museums accessible under a single pass. Other interesting museums and exhibits include Glenstone (requires someone 18+ in the group), the International Spy Museum, Dupont Underground, Riggs Library, the DEA museum, Franklin Lloyd Wright's Woodlawn, Freeman store and museum, and many more. If you're willing to take the train and venture up to Baltimore, the city has historic ships and a submarine you can enter, as well as the American Visionary Art Museum, which is super quirky and visually interesting. Discovering places like these with friends can be awesome, as these museums provide a nice, safe, and interesting backdrop to your social encounters.
Another misconception is that it's not worthwhile to re-visit museums. Many museums in the DC area rotate exhibits, so you'll get a different experience every time. Museums are also renovated. The fossils section of Smithsonian's Natural History Museum, for example, has been redone in the past 5 years, and now has a renewed focus on fossil fuels and climate change.
10. Markets, Outdoor Movies, and Other Events!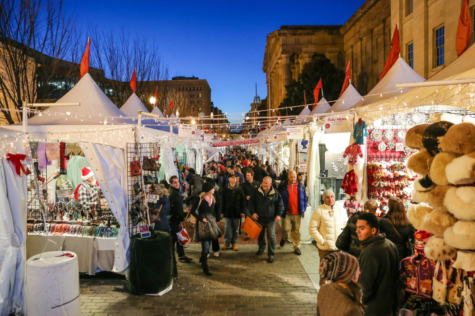 The DC area also has various outdoor food and craft markets, often seasonal (e.g Downtown Holiday Market) or weekly (Eastern Market), as well as outdoor movies and events ranging from block parties to car shows to plane shows. These can be awesome to visit with friends! Websites like Fairfax County events and eventsDC are a great way to scope out these activities.
As a final thought, this list is not exhaustive by any means, and finding your own awesome activity to do with friends can be a fulfilling experience in itself, so feel free to do your own research as well. If you have any suggestions of your own, leave them in the comments!