Top 5+5 of 2021: Fashion trends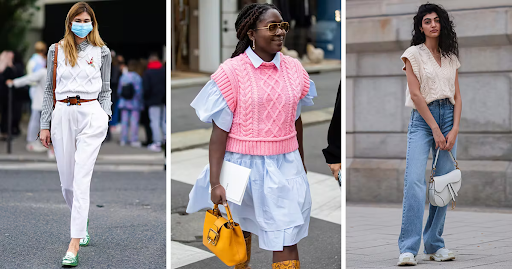 2021 was a year with its ups and downs, but a positive side to all of it was that people (especially teens) started to show more of their own style, and brought back clothing pieces loved by previous generations. Here you'll see what the most popular clothing pieces in the industry were in 2021, and get a heads up on the trends for 2022.
Top 5 of 2021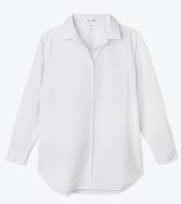 5. White Oversized Button Down Shirt
A simple and fun clothing piece, you can find these pretty much anywhere you look. Known for being a basic but necessary staple in girls' wardrobes, they are used as an extra layer of clothing that is versatile and easy to combine, making it perfect for trendy outfits.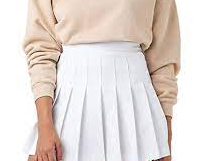 4. Tennis Skirts
In the Victorian Era, many easy-to-wear outfits were people's go-to, and a favorite included tennis skirts meant for garden parties and other leisure activities. TikTok started this trend, when people made videos showing off these skirts in creative outfit combinations, and soon enough, many most teenagers owned one a pair to style when going out with friends or to takinge Instagram pictures.
3. Claw Clips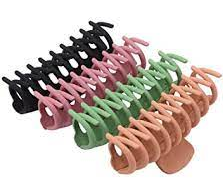 Coming straight out of the 2000's, claw clips were mostly known for helping keep hair out of faces, but were recently reintroduced as a glamorous accessory when models such as Hailey Bieber, Kendall Jenner, and Bella Hadid started wearing themit. Soon after, TikTok followedtook after their example, and the clips started appearing in hair tutorials, which were viewed widely across the world. On top of having your hair comfortably out of your face, claw clips add a touch of effortlessness into your look of the day. 
2. Air Force Ones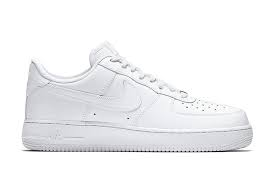 Nike Air Force Ones are the top-selling sneakers of 2021 because of their the accessible prices and it's simplicity. The white Aair Fforce works with a wide range of aesthetics, from pastel to gothic looks. In tTargeting their audience, their durability is ideal for day-to-day comfort. Taking advantage of the trend, small business owners have added their own twist to it and painted it a variety of colors to appeal to a larger audience. 
1. Sweater Vests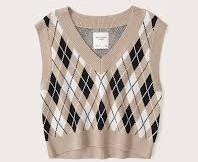 Open Pinterest and the chances of you getting an outfit combination that includes a sweater vest is very high. A staple in most girl's closets, sweater vests are easily styled, whether it be with jeans, a tennis skirt, or over a cropped t-shirt. Some popular styles for sweater vests are argyle, pastel colors, and a checkerboard pattern, which allows easy pairing of colors, especially when paired with colorful shoes. Popular stores among teenagers that sell sweater vests include Urban Outfitters and Brandy Melville, whose clothing pieces are adored due to their Malibu teen aesthetic.   
Top 5 to look forward to in 2022
5. Baggy Denim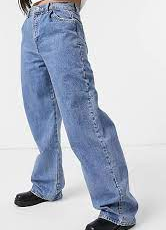 Comfort is something teens across the world seek while shopping for clothing, and this popular move has changed the playing field. Body insecurities are big issues for teenagers, and baggy jeans make some more comfortable with themselves. On top of providing security, baggy denim can be a major fashion statement, which is why and people have opted for this style.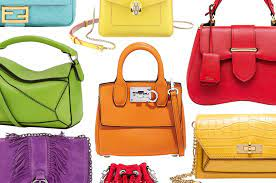 4. Bright Bags
Bright colors have taken over bags this year. Thise recent fashion look began when runway models in January? early 2022? wore bright colors, and modeled a variety of bright bags. Color combos like purple and green are a favorite among teens. The glowing primary colors have been around since 1970's, when they where it debuted on originated from the cartoons like Sesame Street, Star Wars, Scooby Doo, and others with similar looks! 
3. Mini Skirts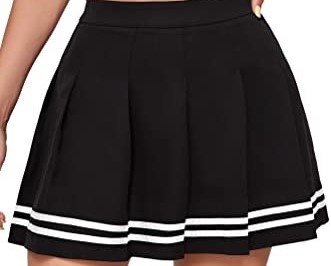 Another 2000's Y2K trend is resurfacing once more. Mini skirts began appearing in runway shows this year, and more and more designers have begun began to create their own mini skirt designs. Pairing them with tights and boots is a fan -favorite style, and they come with different options too! If low rise just isn't your thing, and you prefer the comfort of high rise skirts, then you can go for that as well while maintaining the standard mini skirt look. Overall, mini skirts provide the style and comfort people look for when choosing an outfit for the day.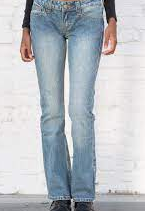 2. Low Rise Jeans
Part of the Y2K aesthetic, low rise jeans are making a comeback in 2022 spring runways and in public, with celebrities influencing their fans to hop on the trend by simply wearing them out. The complete opposite of the high waisted jeans which were popular in 2021 (and will most likely continue to still be), low rise jeans are harder to pull off and feel comfortable in than the high waisted ones, although they are a major statement piece. One thing is for sure, though: low rise jeans will continue to grow in popularity through 2022.
1. Platform Shoes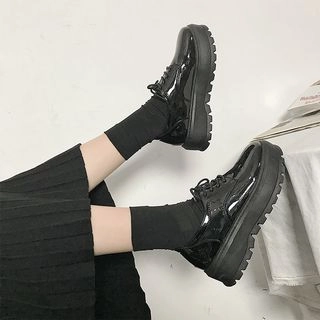 A prediction for 2022 fashion that got its start in 2021 are platform shoes. A popular example in 2021 was Dr. Martens, which hasd some shoe styles that included a platform bottom. This year, any shoe that has an extra chunky sole will surely be worn by people across the world following the trend.