Top 7 of 2017: Fashion and Makeup Trends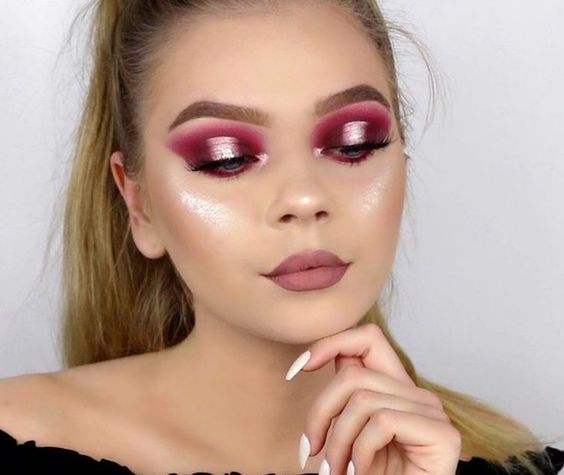 While many trends from 2016 carried over into 2017, the new year saw a clash of old and new. Stores often carried styles popular in the '80s and '90s right alongside newer trends, giving consumers a wide variety of clothing to shop from. Here are the top fashion and makeup trends of 2017, in no particular order.
1. Stripes
Many of the trends of the '80s made a comeback in 2017, including chunky, colorful stripes. Though horizontal stripes are usually considered unflattering, adding them to looks can incorporate a pop of color to accentuate any outfit and bring a vintage vibe.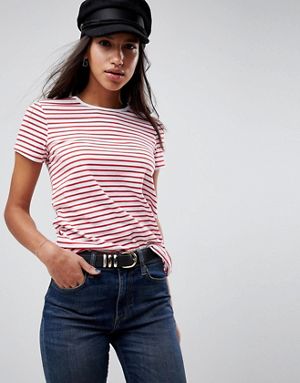 2. Lace-Up Detail
Adding a lace-up detail to t-shirts, sweaters, or dresses can add a touch of flair to an otherwise plain look. This style is very diverse, as the lace-up detail can be placed on the sleeves, sides, or the backs of tops and is not limited just to the neckline.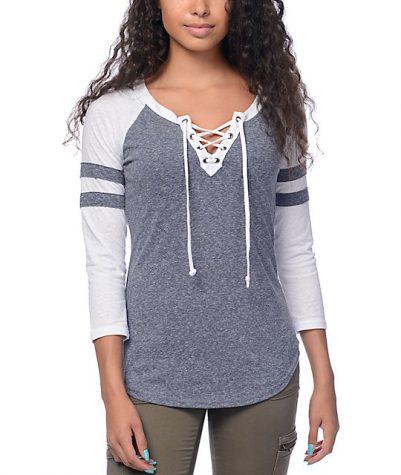 3. Overalls
Miss overalls from your childhood? Never fear, they're back! Overalls in 2017 also come in the form of dresses and can incorporate trends seen in 2016, including velvet and suede material. They are often worn with t-shirts underneath, though this can be changed to reflect different styles and weather.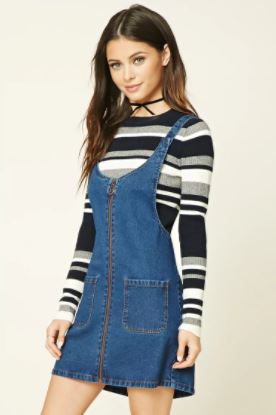 4. Adidas Superstars
Adidas Superstars were a popular choice in footwear in 2017, and even celebrities such as Gigi Hadid and Kylie Jenner were seen wearing them. Though it became popular only recently, Adidas introduced the shoe in 1969. The black and white design makes it easy to pair with almost any outfit, and the sneak design makes it a comfortable alternative to heels.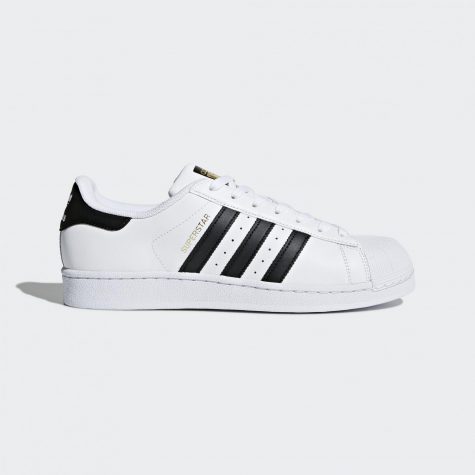 5. Halo Eyeshadow
While 2016 was the year for smoky eyes, 2017 ushered in a new era of eyeshadow: the halo eye. Rather than limiting dark colors to the outer portion of the crease of the eye, the halo look includes putting it in the inner portion as well, with a pop of color or shimmer in the middle.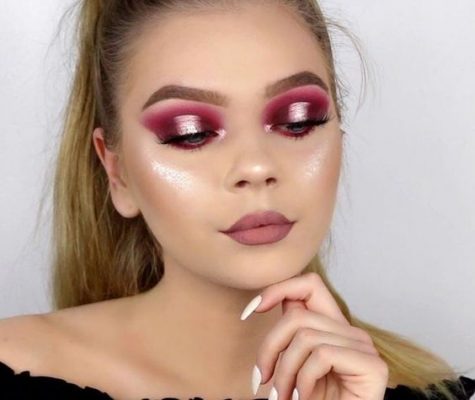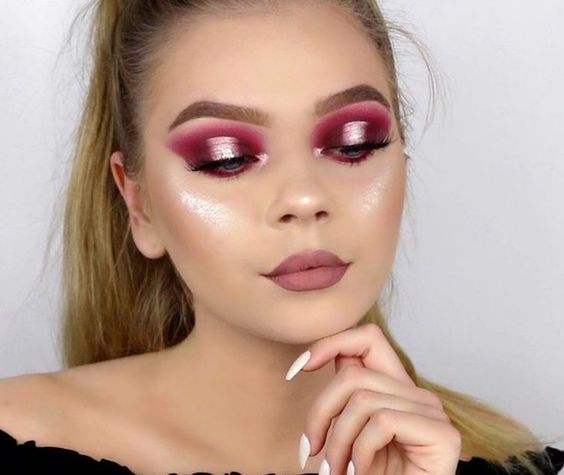 6. Cut Crease
As the name suggests, the cut crease look involves creating a clear divide between the crease and the rest of the eyelid, usually by using eyeliner or eyeshadow. Doing this gives the look a dramatic flair, especially when glittery or shimmery eyeshadow is used to accentuate the portion under the cut crease.
7. Artistic Eyebrows
2017 was the year for experimenting with eyebrows, for better or for worse. The two most popular eyebrow trends were squiggle brows and feather brows. Though you won't see many people incorporating these looks in their daily makeup routines, many makeup artists on YouTube and Instagram used them to accentuate and complement their eyeshadow looks.