Student streamers during COVID
The virtual entertainment industry has undergone great changes, including for students who stream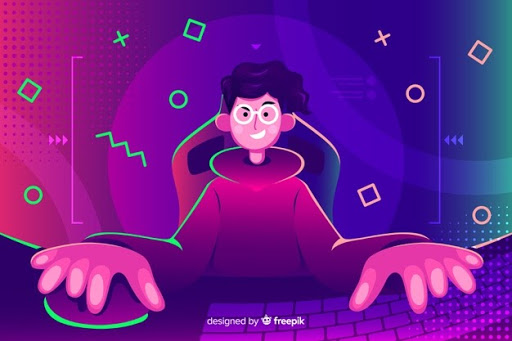 The COVID-19 pandemic has been rough on many separate industries. Restaurants, in-person entertainment, bars, supermarkets, and manufacturing have all fallen on hard times due to a lack of customers or a lack of workers because of the risk of the disease spreading. It has, however, been beneficial to one industry: online entertainment. Since sites like Youtube, Netflix, and other video games became the only avenue of entertainment, online media groups, like the companies that make online conferencing tools, have flourished.
During the outbreak, with less time needed for commuting, people generally have more time to partake in their hobbies or relax, and for Youtubers, that means more viewers and also more time to produce content.
With the change in the amount of time available, content creators could go to more interactive options like streaming, considering the fact that more people can watch live streams these days.
"Prior to the outbreak, I rarely streamed, and when I did, I used YouTube instead of Twitch. I switched to Twitch because as a Mario Kart streamer, Twitch is the only real way to grow,"  sophomore Brian Lai said. He is the creator behind the BLCRAFT Gaming channel, which has over one thousand subscribers.
Streaming also has taken a new angle with the absence of social gatherings. Politicians like Alexandria Ocasio-Cortez have taken to using popular channels like the aforementioned Twitch to stream themselves playing games and talking about topics like voting. It's an innovative idea, but some people think that talking about politics on Twitch isn't exactly the most efficient route to take.
"Politics and public announcements are definitely allowed in Twitch, but it's definitely not the right platform. More people use Youtube for more serious reasons like politics. I think a main difference between Twitch and Youtube is the audience it appeals to. Twitch is more for people that just play games and talk to their chat. Youtube streaming is focused less on user interaction and it's more for big events like rocket launches, political speeches, and more,"  Lai said.
Being a content creator is not without stress either. Even if you're just staying home and playing a game, knowing that people are watching you play gives it a whole different meaning.
"Imagine having 17 viewers come to your house watch you play a game in real life. That's like a crowd around you. Now think about this for a streamer with one thousand viewers. That'll fill up a whole auditorium," Lai said.
Still, despite the pressures of being watched, the streaming community is very supportive of everybody's endeavors.
"I have a chat, and usually the chatters are nice. I haven't really dealt with toxicity before," Lai said. 
Ultimately, the pandemic has transformed the online entertainment industry.
"Essentially, a lot of content creators had to pivot what they produced, moving to video games and other trends. The ones who couldn't make the change saw severe losses in followers. There was also a lot of collaboration between streamers to help each other grow," sophomore Athan Zhang said.