'Super Mario Odyssey:' The Refurbished 'Super Mario 64'
Looking at my Nintendo 64, I reminisce about my times in the basement playing games on a small, now outdated, TV. I remember the adventures I had with Mario, traversing the dangers of Bom-omb Battlefield and Shifting Sand Land, all with the goal of defeating Bowser himself. I remember having the controller in my hand, having Mario jump, run, and avoid every obstacle in his way on his path to the bright, shiny stars at the end of each level. But having been over a decade, it now seems as though I won't be able to experience that same kind of childhood joy again.
Or so I thought.
The Electronic Entertainment Expo (E3) 2017 this year was held from June 13 to June 15. At this highly anticipated event, major companies and gaming corporations release their newest and best games to the market. Whether its part of a popular series or a stand-alone release, the products and games shown are typically received with large excitement as players finally get a first-look at what awaits their gaming opportunities in the years to follow.
Some of the games displayed at E3 include "God of War," "Assassin's Creed Origins," "The Evil Within 2," and a PlayStation 4 (PS4) "Spider-Man" game. However, what I was most surprised and excited for was Nintendo's "Super Mario Odyssey," their next game in the line of Mario-based video games.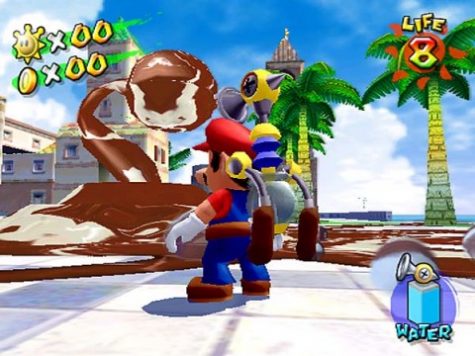 Now, I understand that Mario games have been developed since "Super Mario 64," the game that got me invested in the Mario franchise. Before, there were the "Super Mario Bros." games on the Gameboy system, and since the 1996 release of "Super Mario 64," Nintendo has capitalized on the highly successful Mario series. For example, there was "Super Mario Sunshine" for the Gamecube system in 2002, "Super Mario Galaxy" in 2007 for the Wii, "New Super Mario Bros. U" for the Wii U in 2012, and "Super Mario Run" for mobile devices in the past year. Yet, there are some key differences that truly make "Super Mario Odyssey" stand out.
The biggest change is the shift from a linear to a more open-world setup. Recent Mario games like "Super Mario 3D World" and the "Super Mario Bros." games were similarly created in that they both had players go from one level to another in a linear fashion, with not much exploration in between. And while games like "Super Mario Galaxy" may have given players a bit more freedom in the levels they chose and the areas they could explore, "Super Mario Odyssey" does so on a whole other level. Traveling in his hat-shaped spaceship, Mario is given the opportunity to go between expansive worlds, complete multiple objectives in a single run, and provide players with much more freedom in how things are done. This sort of expansiveness mimics both "Super Mario Sunshine," in which players could traverse Isle Delfino as they pleased to complete objectives, and "Super Mario 64," in which players used paintings in Princess Peach's well-known castle to switch between worlds.
Yet, there are still other connections between this new game and "Super Mario 64." Whether they be subtle or a large gameplay component, these connections demonstrate the influence "Super Mario 64" had on the creation of "Super Mario Odyssey." For instance, we've already discussed the free-roam platforming provided in both games. There is also the use of stars as objectives rather than as the end of a level. What I mean is how, in the more linearly-structured games, we've seen that once Mario obtains a star, the player moves on to the next level and doesn't worry about what they've already completed. However, in both "Super Mario 64" and "Super Mario Odyssey," players can obtain multiple stars in a single world, and may have to return multiple times to obtain what they need. There are also multiple homages that the "Super Mario Odyssey" developers have made to the Nintendo 64 game. One such homage is the use of a star-carrying bunny – a nuisance in the Nintendo 64 game, this bunny is meant to hop around and avoid Mario, who has to catch the bunny in order to get a star. In "Super Mario 64," this bunny was found in the basement of Princess Peach's castle, while in "Super Mario Odyssey," this bunny can be found in the Wooded Kingdom; this just further demonstrates how similar the games are, and how much potential the new game has in store.
But, there are still some intriguing new features seen in the 2017 game. One such feature is the player's ability to seamlessly switch between 2D and 3D gameplay. While much of "Super Mario Odyssey" is placed in 3D, portions of the game require the player to switch into 2D platforming to reach higher locations. This is a distinguishing feature of the game that hasn't really been seen in other Mario games, and allows the game to reach a wider audience that may enjoy the simpler controls associated with 2D gameplay and that haven't been seen in the more common 3D Mario games.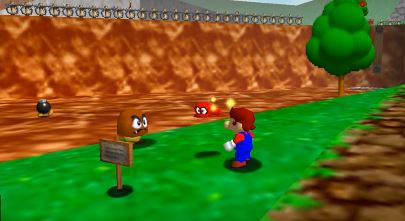 A more prominent feature that has been discussed is the use of Mario's cap as a partner. Also known as Cappy, Mario's cap provides the player with multiple new capabilities, such as a new method to fight enemies and to cover large distances. Mario can also throw Cappy at enemies and take control of them, thus giving him new abilities and the opportunity to take the persona of common creatures like Bullet Bills and Goombas. The feature has been so fascinating that programmers have even developed a version of "Super Mario 64" that includes Cappy and his abilities, thus allowing players to explore "Super Mario 64" in a whole new way.
Overall, "Super Mario Odyssey" appears to bring a lot of potential and excitement for upcoming gamers. Its official release date is set for October 27, and hopefully then, as I travel the expansive worlds of this new game, it will be as though I'm back with my Nintendo 64 on my small, now outdated, TV, traversing the dangers of Bom-omb Battlefield and Shifting Sand Land, all with the goal of defeating Bowser himself. It will be as though I am experiencing that same kind of childhood joy yet again. So in typical Mario fashion, us Nintendo gamers and hopefuls can only end with our final phrase: "Here we go!"