FCPS Superintendent proposes merit-based lottery system for Jefferson admissions
If implemented, the shift to a merit lottery system would significantly alter the Jefferson admissions process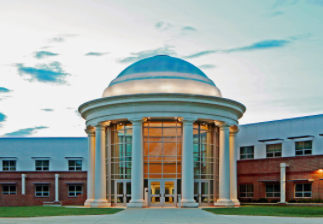 Following another admissions class severely lacking in underrepresented minorities, Fairfax County Public Schools (FCPS) Superintendent Scott Brabrand introduced a proposal to implement a merit lottery system in Jefferson's admission process. The proposal was formally discussed on Sept. 15 at the FCPS School Board work session.
"This merit lottery will expand and elevate the talent [in the pool], so that we have the sort of equity of access and opportunity that we say we do in our strategic plan here in FCPS," Brabrand said.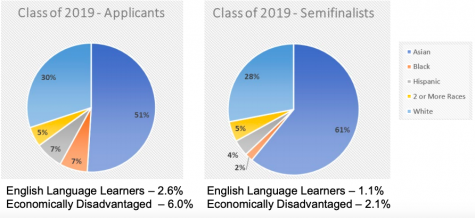 The proposed merit lottery system will increase the minimum core class GPA for applicants to 3.5 and revise the Student Information Sheet. It will also eliminate the $100 application fee, teacher recommendations, the standardized test, and the problem solving essay from the current admissions process. According to Brabrand, the test prevents the most underrepresented groups from reaching the semi-finalist round. 
"Testing drained merit from the pool, and it has drained talent from the pool," Brabrand said. "The admissions test hasn't just been a barrier, it has been a wall. A wall that's prevented access of opportunity for our students and it is time today to tear down this wall." 
After a holistic review of each submitted application, the 500 students that make up each class would be randomly selected from within their pathway on a rolling basis. Seventy students in each of the five regions in FCPS will be randomly selected along with a total of 150 students from the four neighboring jurisdictions.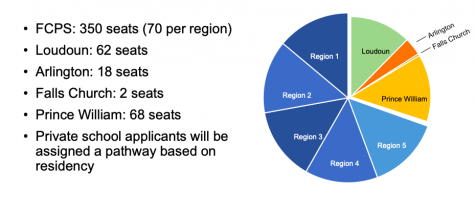 "Pathways have been designated to ensure equitable access for students across all regions in FCPS and participating jurisdictions," Brabrand said. "This approach creates geographic diversity across Fairfax and participating jurisdictions." 
The announcement of the proposal was met with mixed reactions from students at Jefferson. Shortly after the announcement, senior Didi Elsyad posted her thoughts on the TJHSST Facebook page. 
"A lottery is not my favorite solution, but I think, for right now, it might be the only truly equitable solution we have," Elsyad said. 
Elsyad understands the pushback to the proposal, but is optimistic that those who disagree will listen to different perspectives. 
"I think we are just better sharing our experiences and sharing our perspectives and hopefully, through those, people will realize that even if they disagree with it [the proposal], it has its merits," Elsyad said. 
Junior Rae Trainer is not in favor of the Superintendent's proposal, and believes it would be more unfair to certain students. 
"The proposed changes to admission would definitely be a step in the wrong direction. The lottery won't distinguish between kids who are truly passionate about STEM and those who merely earned good grades," Trainer said. "This does a great disservice to some of our brightest students."
Jefferson's principal, Dr. Ann Bonitatibus, addressed questions during the school board work session and voiced her support for the proposal.  
"I am fully supportive of FCPS efforts to advance the representative demographics at our school," Bonitatibus said. "We are definitely moving in the right direction to expand opportunities. We need to find talent and develop talent, and TJ is the school to do that."
The Jefferson Partnership Fund is hosting a town hall meeting on diversity, equity, and inclusiveness on Thursday, Sept. 17, featuring Dr. Bonitatibus, Director of Jefferson Admissions Jeremy Shughart, and Director of Equity and Family Engagement for FCPS Leona Smith. On Sept. 23, Dr. Brabrand will host a county-wide town hall, where students and families can submit comments and questions.  A work session will be held on Oct. 8, where school board members be presented with a final proposal.