Top 15 of 2015: iPhone Apps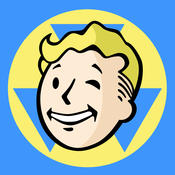 ---
1. Neko Atsume: Kitty Collector

Players set out food and toys to attract cartoon stray cats, each with its own name and appearance. The English translation of this app, originally released in Japanese, has only been available since October.
---
2. Alphabear
A single-player word-forming game. Challenge derives not from fitting words into existing letters like Words With Friends but by scrambling to use letters before they time out and turn into rocks.
---
3. Don't Starve: Pocket Edition:
The mobile version of the popular PC game Don't Starve. Players attempt to survive for as long as they can in a dark, randomly-generated wilderness.
---
4. Hearthstone: Heroes of Warcraft
The mobile version of Blizzard Entertainment's card game Hearthstone. Use character and action cards to battle the computer or other players.
---
5. Octodad: Dadliest Catch
Players step into the shoes of an octopus masquerading as a human and navigate the challenges of family life as well as the struggle of controlling eight boneless tentacles.
---
6. Fallout Shelter
Even for those who aren't familiar with the regular Fallout games, managing your own underground vault and protecting dwellers from the wasteland above is challenging and fun.
---
7. Agar.io
Originally the browser game you played in class instead of working, its fame continues as an iPhone app! Now you can play this circle-eat-circle world even without a desktop computer.
---
8. Periscope
An app for streaming and watching live video, designed to be used to watch important events from all over the world. Apple named it the #1 app of 2015.
---
9. Musical.ly
A music-video creation and editing app, with some of the elements of a social media site including official in-app contests.
---
10. Wishbone
Scroll through and vote on lists of simple this-or-that choices and create your own in this simple social media app.
---
11. Sleepy Wings
Align pastel birds into rows of three or more à la Candy Crush in increasingly difficult levels.
---
12. Seashine
A simple game where the player taps to pilot a tiny glowing jellyfish through a dark sea, looking for and eating blobs of light.
---
13. Star Wars
The official mobile app of Star Wars displays Star Wars news and behind-the-scenes videos, and lets you wield a lightsaber against a training droid as seen in Star Wars: A New Hope and even take selfies in various iconic locations.
---
14. Elementary Minute
A quiz game where you swipe up or down to indicate whether a given fact is true or false.
---
15. The Everything Machine
This app allows users to use a simple visual programming language and the camera, microphone, gyroscope, etc already built into their device to create their own "machines."