Club elections; clever or clueless?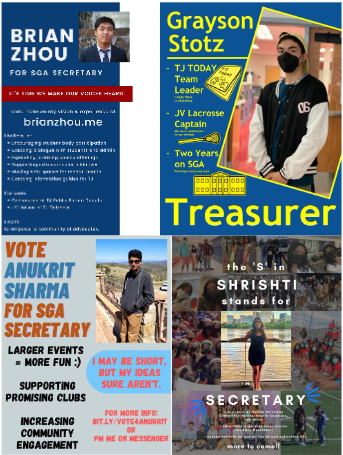 Club Elections are a staple of the end of the year. If one were to walk through the halls of TJ during the eighth periods in the previous years, one may have heard rousing election speeches or nervous stuttering. No matter the quality of the speech, the result is that a certain committee of people will be selected as the new club leadership. After winning elections, many may jump for joy and celebrate after their victory, though the results may not be so sweet for everybody involved.
Losing a club election can create a certain disconnect within the club. Every single candidate running has put in a lot of effort in the club, whether it be organizing events or organizing lectures, and losing an election can be disheartening. This could create a divide in the club, and with a whole summer to ruminate on their perceived rejection by their peers, valuable leadership can be lost as they create branching clubs either out of spite or desire for other leadership positions.
What some clubs are doing for their leadership is the appointment of leaders by the club sponsors. A notable example is Nanosat, who, despite their appointment process, have been getting a lot done this year.
"There are no club elections, and people are appointed by the previous subteam leads and project manager. This has worked because of the small size of the club and club culture of getting things done. The general sentiment is that elections would be too much of a popularity contest. Anyone who does oppose him changes their mind after a couple of weeks for a while to rethink their productivity," next appointed Project Manager Alan Hsu said.
This is a different story for some other school organizations, where elections are necessary because they represent representation, like the student council. Still, for some clubs, where popularity is not is not a requisite for achieving progress, appointment, though an unpopular policy, would be most effective in appointing the most effective leader.