It doesn't get worse than Workkeys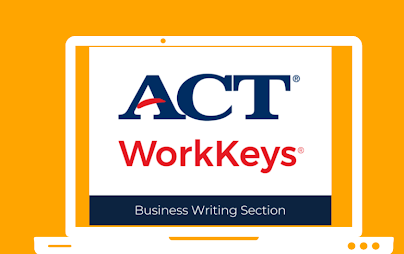 Many Jefferson students took the Workkeys Business Writing Assessment last week. This assessment, administered by the ACT organization, requires students to write about a business situation in "standard business English" within 30 minutes for a score between 1 and 5. The Workkeys assessment has been approved by the Virginia Department of Education (VDOE) as an alternative to the writing SOL, for students to receive a Writing verified credit when working towards an advanced or standard diploma. 
Teachers can request to take the writing SOL instead of the Workkeys, but at Jefferson, all juniors in grade 11 took the Workkeys on Thursday, Jan. 27. Some seniors, missing their verified credit due to the pandemic last year, also took the Workkeys assessment. The Workkeys assessment feels out of left field—it doesn't measure learning in English classes. For example, the rubric and scoring repeatedly reference "style and tone appropriate for a business setting".
Results arrived within a week for Jefferson juniors who took the assessment. While the quick turnaround time could be considered a benefit, it does call into question how responses are scored. The writing SOL has been scored using artificial intelligence for many years, along with a human reader, with the intention of faster scoring. Is the Workkeys a better alternative if it likely uses a similar or worse scoring system?
Another concern students and teachers have raised is about the lack of creativity possible in business writing. The writing SOL will accept alternative responses, such as fictional pieces, plays, and poems. The business writing assessment limits what students can write. 
But yes, only a three (on the five-point scale) is required to pass. I don't doubt that most Jefferson students will be able to pass. Failing to pass doesn't mean there is no hope of getting the credit either, because students can always retake the assessment after a 30-day waiting period. 
Standardized tests are not the most important component of education by any means; however, they should still reflect learning in classes. If the VDOE is making a point about the importance of learning business writing, they haven't succeeded. There is no unit in the English 11 course, at least at Jefferson, focused on business writing. It isn't strange to think that, since many high school students will end up working in a professional environment, we should be prepared to write business letters. In that case, business writing should be included in the English curriculum. What purpose does an assessment serve if it isn't measuring learning?