One man, 800 students, and a broken education system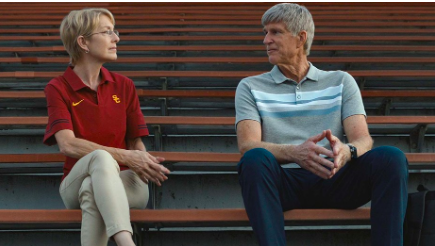 In 2019, the biggest conspiracy in the history of college admissions was finally unveiled by the FBI. Wealthy families were paying millions of dollars in bribery to get their children into America's top universities. More than a year later, on March 17, 2021, Netflix and director, Chris Smith, presented us with a gripping documentary on exactly what went down. Operation Varsity Blues is a nearly two hour long film that goes through a mix of event reenactments, interviews, and real clips to summarize the biggest scandal in America's education system.
Perhaps the most recognized event in this scandal is the prosecution and eventual jailing of Hollywood actresses Lori Laughlin, and Felicity Hoffman. However, almost the entirety of the documentary is spent on the actions of one man: William "Rick" Singer (played by Matthew Modine). Singer is portrayed as the mastermind behind it all – but what really happened? The documentary unveils towards the beginning that Singer started off as a college admissions trainer – he charged high prices to prepare students for college admissions tests. As he became more familiar with America's college education system, Singer noticed what was often referred to throughout the film as a "side door", to get into universities like Harvard, Yale, and Stanford. This "side door" consisted of parents paying Singer to bribe athletic coaches at the universities to give these designated students athletic acceptance in sports they often didn't even play.
While the documentary presents great information about everything that happened, it doesn't bring anything super unique to the table. Anyone can Google the scandal and get the gist of what happened, or even find the FBI phone call transcripts. The one original thing we do see from Netflix in this documentary is the side by side reenactment of events that went down, where we often see and hear the dialogue between parents and Singer instead of simply reading what was being said. Alongside reenactments, the film presents us with interviews from college admissions professionals, people in personal relationships with Singer, as well as a Stanford sailing coach who was tricked into participating in Rick Singer's operation. Perhaps the most emotionally powered parts of the documentary are the video montages of middle to lower class, well-deserving students being rejected from the school of their dreams, likely because their spot went to one of the children involved in this admissions scandal. However, I would still recommend this documentary to anyone who wants more of a first-hand account of what exactly happened in the scandal.