Students pitch innovative solutions to assist Alzheimer's patients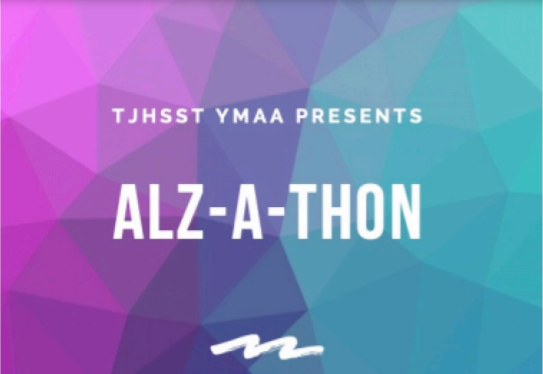 On Apr. 9-10, the Youth Movement Against Alzheimer's at TJHSST (YMAA TJHSST) held the "Alz-a-thon", a 24-hour competition for students to come up with a creative solution that "simplifies or caters to a specific aspect of Alzheimer's." Participants competed in groups of two to four, and at the end of the 24-hour period, they were assigned a time to present a ten minute pitch to a panel of judges.
Nandini Shyamala, a sophomore and president of the club, hopes to use the club to spread awareness about Alzheimer's at TJ and encourage people to get involved. 
"The purpose of the Alz-a-thon is to engage middle and high schoolers around the area in Alzheimer's awareness and get them thinking and understand exactly how big the issue at hand is," Shyamala said.
In addition to being a fun competition for students, senior Andrew Zhang, the director of fundraising, saw the competition as a good opportunity to increase Alzheimer's awareness. In order to obtain sponsors, the club reached out to many companies and organizations ahead of time.
"We also looked for organizations to donate [to with] any additional money we had left from the fundraising, and ultimately decided on the Tacy Foundation, a non-profit organization that brings the healing and joy of music to disadvantaged youth, hospital patients, military, and elderly," Zhang said.
Zhang thought that the participants were quite competitive, and it seemed that students spent a lot of time polishing their ideas. 
"A group pitched Memorii Glasses, which were wearable glasses that could recognize the surroundings of the wearer and notify them of any important information, such as route directions or display the names of people you recognize." 
The participants behind that idea, sophomores Suhani Aggarwal, Mihika Dutt, Claire Wang, and Angela Zhang won first place in the competition. Shaw Young, a senior and one of the participants in the competition, had fun using his STEM skills for a good cause.
"My teammate and I decided to respond to the prompt by providing an easily accessible caretaker rental system – similar to Uber and Airbnb. I used React and [JavaScript] to design a mock website which would allow clients with Alzheimer's to choose a caretaker for a certain time period with full access to their qualifications and services provided," Young said.
Besides having fun, Young learned a lot from about care for people with Alzheimer's from experience. 
"I learnt a lot about Alzheimer's care and the multitude of services seniors with Alzheimer's can use to improve their quality of life. I also learnt that there needs to be more support for individuals with Alzheimer's going forward utilizing modern technology," Young said.
Fifty students participated in the event, around half from TJ and half from other schools in the DC, Maryland, and Virginia area. Because of the success of the event, Shyamala is already thinking about the club's future. 
"We plan on doing this event annually. Our next big thing as of now is becoming an official TJ 8th period and maybe organizing a walk to end Alzheimer's at TJ," Shymala said.