Top 10 of 2020: Apps
Staying home meant spending more time on screens than off for many teenagers. Apps, new and old, were there to entertain us or help us adjust to distancing from family, friends, and other shoppers at the grocery store. Here are the apps that shaped our lives in 2020.
10. Widgetsmith (Apple) + Nova Launcher (Android)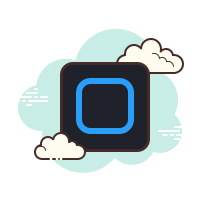 Developed by: David Smith (Cross Forward Consulting, LLC)
Released: Fall 2020 
For: putting specific information from different apps on their home screen
With the release of iOS 14 on Sep. 16, 2020, Apple users wanted a way to customize their home screen and put the information that was important to them front and center. David Smith quickly responded to this demand with Widgetsmith, which has remained on the Apple Store's top charts to this day (#5 in Productivity as of Jan. 15). Apple users can create their own colorful and informative widgets from a menu of data and display options. It's even TikTok-approved, as Widgetsmith has been the subject of viral TikTok videos teaching viewers how to make their home screen match that adjective to defeat all others: aesthetic.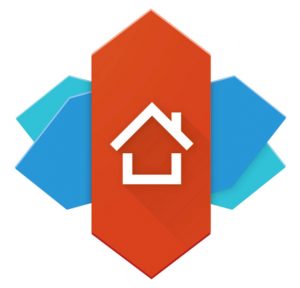 Developed by: TeslaCoil Apps LLC
Released: Dec. 13, 2015 
For: customizing your home screen with folders and icons 
Nova Launcher is the app for Android owners to make (almost) everything about their home screen personal. Nova Launcher users can sort their many apps into multiple folders, change the shape and color of their app icons, modify the dock and their notification alerts, and much more. Its simple but powerful functionality came five years before Widgetsmith and will likely last for many years to come.
9. DoorDash
Developed by: DoorDash, Inc. 
Released: Jan. 2013
For: ordering from a restaurant that doesn't deliver 
Some closed, some switched to takeout only, some spread their tables out six feet apart; restaurants, their employees, and their customers have experienced more change this year than most other businesses. However, foodies can still eat food from restaurants that still offer takeout with even less work than it takes to drive there by using DoorDash. DoorDash orders are delivered to the customer's address – all they have to do is pay. 
DoorDash is popular, but its tipping policy is not. In the past, DoorDash used customer tips to reduce the amount that they paid the drivers who deliver food with their app. This Washington Post article has more information.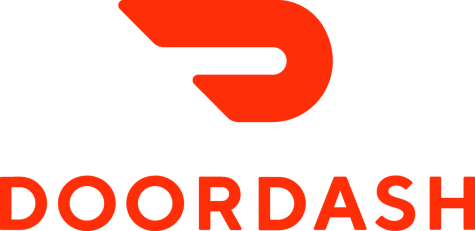 8. Disney+
Developed by: The Walt Disney Company
Released: Nov. 12, 2019
For: watching Pixar animations, live action fairy tales, Disney Channel shows and movies, and anything else Disney
Current students who watched TV as a child probably found Disney Channel (or its partner channel Disney XD) at some point in their watching career. Sometimes insightful, sometimes cringeworthy, Disney Channel shows and original movies are a hallmark of Gen Z pop culture… and can be found on demand on the streaming service Disney+. Going through the streaming service's collections is like traveling down memory lane, with Maleficent casting curses and the Lady and the Tramp eating spaghetti while you laugh as Tiana throws books at a frog. Oh, the Mandalorian? Yes, that new and critically acclaimed Star Wars-based show is on Disney+ too, along with other original series and movies like On Pointe, a documentary about young ballet dancers, and The Right Stuff, a historical drama about the beginnings of NASA during the Cold War.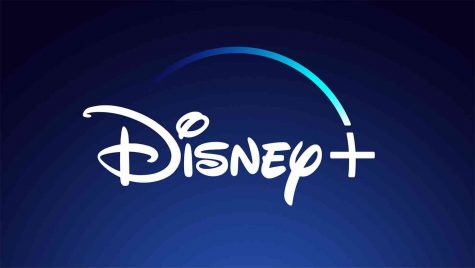 7. YouTube
Developed by: Google LLC
Released: Dec. 15, 2005
For: watching or creating videos 
When the COVID-19 quarantine closed schools, students suddenly found themselves with a lot more time on their hands: no bus rides, no mandatory homework, no running between classes or to a favorite lunch spot. So, what to do? After tiring of new Netflix releases, many students turned to Youtube, a video viewing and sharing platform that allows anyone with an Internet connection to watch any of its billions of videos. Similarly to Spotify, almost any video that anyone can imagine can be found on Youtube. A video of a cat falling into a pool? Check. A video where a Minecraft player tries to evade death by other players while finding resources to survive dangerous monsters? Check. Someone transforming their face with makeup? Harry Potter puppets? Someone buying everything (yes, everything) in a store? Yes, yes, and yes. 
Youtube has, however, faced multiple rounds of criticism, including for violating copyright laws.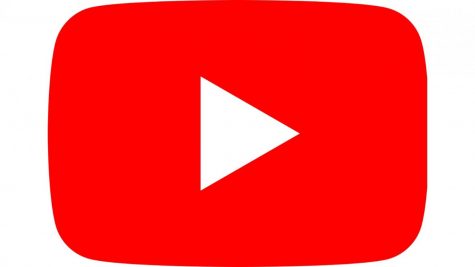 6. Spotify
Developed by: Spotify USA, Inc. (United States); Spotify AB (international) 
Released: Oct. 7, 2008
For: listening to music 
Whether cleaning out our desks after years of neglect or doing exercise in our living rooms, students played music, or podcasts, as a soundtrack to their newly homebound lives in 2020. For most (broke) high schoolers, Spotify was the app to do that. Spotify provides all users the ability to create and play (on shuffle) playlists spanning any number of genres and time periods, and new, personalized playlists every day based on previous listening data. Premium users pay $9.99 per month to be able to listen to and skip any of the over 60 million songs and podcast episodes at any time, without shuffling playlists or waiting for a "break from the ads." There's everything from k-pop to rock, classical music to 80's hip-hop, and film scores to rain noise, so it's no wonder that Spotify is universally loved. 
Some artists, most notably Taylor Swift, have criticized Spotify for not compensating artists fairly for their music on the service. Spotify pays royalties based on how many times songs have been streamed by users to shareholders and record labels, and artists only receive a small percentage of that revenue. For more information, see this Verge article.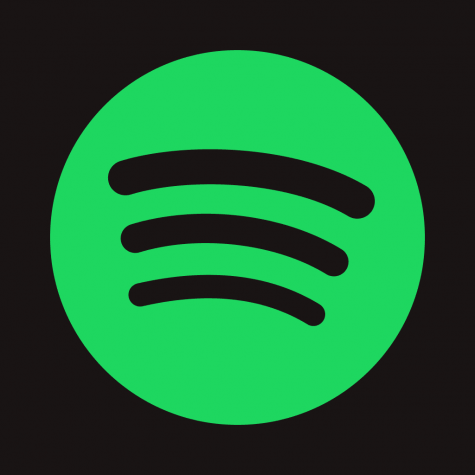 5. TikTok
Developed by: ByteDance
Released: September 2016
For: posting and watching short videos of… anything
Staying home during quarantine, many have picked up new hobbies, like baking and knitting, and a common one for Jefferson students is making TikTok videos. TikTok is an international version of the Chinese app Douyin, and it is a social media platform where users can make and share short videos. Content ranges from fun dances and studying tips to pure comedy, with users getting creative to squeeze it all in less than 60 seconds. Users are typically in the younger generations, and the app has given birth to viral trends like "The Renegade" dance and Internet celebrities like Charli and Dixie D'Amelio. However, security concerns about the app have been raised concerning its Chinese ties, as information and data about the United States could possibly be given to the Chinese government. These have led the Trump administration to announce that the app would be banned in the United States, but it has not yet been enforced as planned. Read more about the TikTok ban here.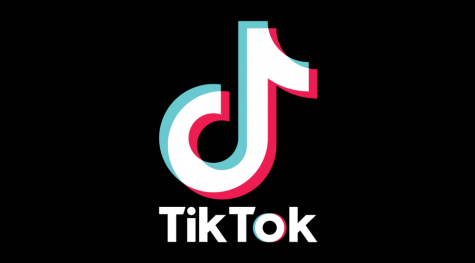 4. Instagram
Developed by: Kevin Systrom, Mike Krieger (original); Facebook (April 2012-)
Released: October 6, 2010
For: posting selfies and scrolling through aesthetic photos
While Facebook is the widely used social media platform at Jefferson, Instagram has arguably had a more influential year in 2020, ten years after it was first released in 2010. The platform has been owned by Facebook since 2012 and its new features have been argued to be "Facebookian", not necessarily in a good way. Following the popularity of the small clips posted on the TikTok app, Instagram has included a similar feature called Reels and added a tab dedicated entirely to shopping on its user interface. Instagram has also been the main platform for activism amongst Generation Z, including Jefferson students, from posts of viral videos to aesthetic "slides" arguing for social justice issues. Specifically in 2020, conversations about the Black Lives Matter movement and protests have occurred on Instagram, like the black squares posted on BlackoutTuesday against racism and police brutality, making the platform increasingly political. While these posts advocate for change and drive the increasing public interest regarding these issues, particularly in younger generations, concerns about such activism as performative have risen. Read this Vox article for more about how Instagram activism can become performative and counterproductive.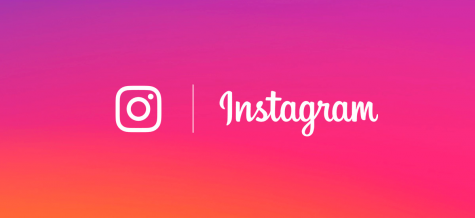 3. Facebook + Messenger
Developed by: Facebook
Released: February 4, 2004; August 9, 2011
For: academic and social communication
Social media apps are unavoidable in our everyday lives, and this was no different in 2020. Facebook is widely used to connect individuals all over the globe as "friends," and its accompanying messaging app allows individuals and groups to chat and video call. It's the most often used social media platform by Jefferson students, with clubs utilizing Facebook pages and groups for community building and publicity and classmates studying together in Messenger group chats. Facebook Messenger has previously been used by Jefferson students through the mobile app and Facebook website, so the release of Messenger for Desktop on Windows and macOS this year was welcomed by many. Facebook has also made several other developments during 2020, from Messenger Rooms allowing video calls with up to 50 people (similar to Zoom) and a new cross-app messaging feature with Instagram. Facebook has been involved in a number of controversies, including user privacy concerns, mass surveillance, and dissemination of inaccurate information. To learn about the concerns with its recent Messenger Room feature, read this Forbes article.
2. Among Us
Developed by: Innersloth
Released: June 15, 2018
For: playing a unique game with friends
The app for the multiplayer game Among Us was largely unknown until famous Twitch streamers and Youtube influencers began playing it the summer of the pandemic in 2020, catapulting it in popularity and usage. Among Us popularized the words "crewmate" and "imposter," and in addition to its hundreds of millions of users, its customizable alien characters now appear in Twitter memes and wearable merchandise. Similar to the party game Mafia, Among Us is simple, fun, and easily lends itself to virtual socializing for teenagers stuck in quarantine. Players are able to make friends all over the world, and this has led to the emergence of many/several/a lot of Discord servers dedicated to Among Us. Its influence is no less prominent in the Jefferson community, as it's played amongst students in clubs and in their own free time.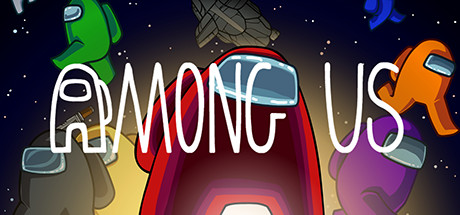 1. Zoom
Developed by: Zoom
Released: January 2013 
For: speaking to and seeing others for work, school, or socializing
Zoom fatigue, zoomed out, zoom party. These are some of the new words that have emerged following the explosion of the video communications app Zoom in 2020. With social distancing measures in place and students in quarantine due to the coronavirus pandemic, we have all turned to Zoom to communicate face-to-face, yet virtually. Although Fairfax County Public Schools does not use it for class instruction, Jefferson students have used the app for anything from virtual weddings and family celebrations to meetings for extracurriculars. The app is available on computers, as well as on smartphones, and is praised for its simple interface and usability. It is free for meetings for a maximum of 40 minutes with up to 100 participants.