Top 9 Social Media Apps of 2019
9: Wechat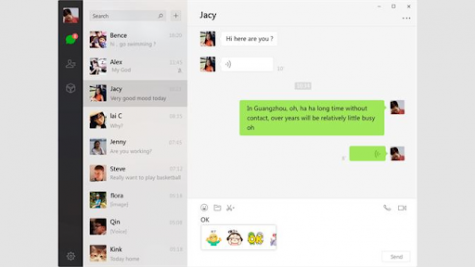 WeChat has become the most dominant social media outlet for China and is quickly spreading across the rest of the world. Users appreciate the app's various services and effectiveness in communicating with family members and friends. It's use this year it has been labeled as the 'super-app' because it has expanded to so much more than just messaging friends. Its services now include marketing, transferring money, and buying goods.
8: WhatsApp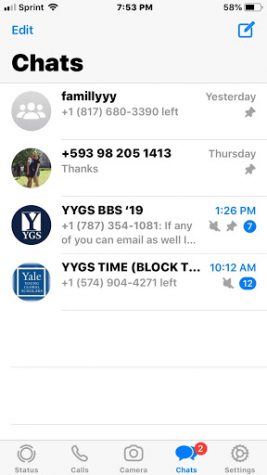 WhatsApp is the most popular messaging app with 1.5 billion users across 180 countries. Perhaps the most applicable feature of WhatsApp is the fact that it allows iPhone users to communicate with Android users. In 2019, it introduced countless new functions that have expanded its use to become the most useful app in the social media realm. These changes include a sharing function for status updates, a feature that allows users to withdraw money from an ATM, and expanded the abilities of the WhatsApp Business App, which has allowed millions of small businesses to directly contact their customers.
7: Reddit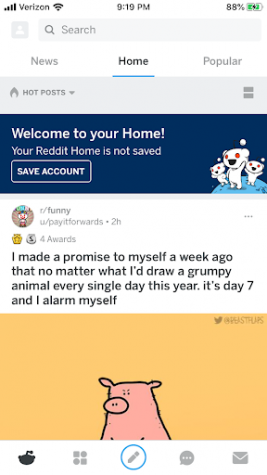 Billed as the "front page of the internet", Reddit is currently the sixth most popular website in America and eighteenth globally. It's a colossal collection of forums and "subreddits", each about different topics where users can share news and content or comment on other people's posts. Reddit appeals to users for its anonymity and the variety of forums that can be explored. The app saw an increase in beauty, 'weddit' (wedding Reddit), and skin care communities in 2019, growing its user base.
6: Twitter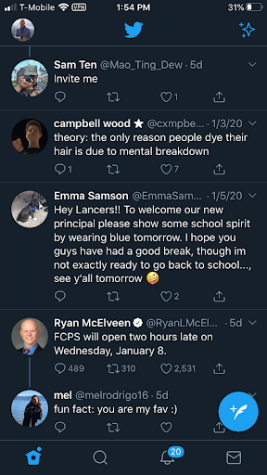 Twitter is a top social networking service for a large audience, ranging from politicians, businessmen, regular civilians, and for good reason too. Twitter is loved by its users for its publicity and has become an easy way to promote self-interests as well as being able to reach out to millions of people with a single tweet. With Trump being the most tweeted about politician, "Game of Thrones's" disappointing final season causing an uproar, and "The Avengers: Endgame" shattering box office records, there was never a boring moment on Twitter in 2019.
5: Facebook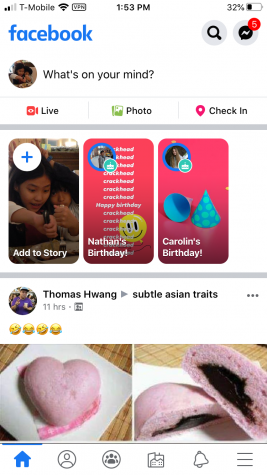 Facebook boomed in 2006 when it became a user-friendly interface open to everyone. Even the least technical-minded people can easily sign up and write posts. Facebook's easy controls make it simple to share photos, text messages, videos, status posts and feelings on Facebook. In 2019, the app launched story ads, playable ads for game apps, augmented reality ads, all of which allow users to visualize and try different products virtually. Facebook's many updates in this year allowed for an even more interactive user experience.
4: Youtube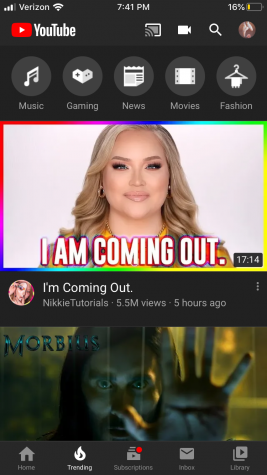 Despite the recent trend in shorter videos shared on social media, Youtube has maintained its popularity with almost 2 billion monthly logged-in users. Users can view vlogs, workouts, movie clips, video games, and more. This endless variety of videos can keep you addicted for hours. In February 2019, Youtubers "pewdiepie" and "T-Series" competed as the top channels and reached 100 million subscribers. We also saw a rise in young creators like "MrBeast", who organized a massive fundraising challenge called #TeamTrees, which raised over $20 million. It's clear that 2019 was a year when barriers were broken at YouTube.
3: Snapchat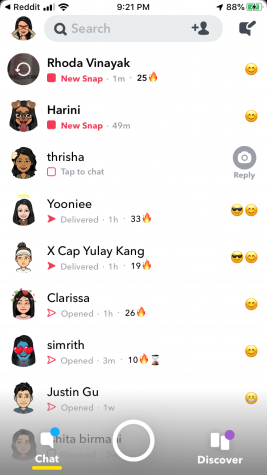 Created in 2011, Snapchat's original intent was personal, private photo sharing. It is most well known for its fun selfie lenses- including a puppy filter, baby filter, and gender swap filter. Snapchat has expanded the past year so users can share videos, live video chat, message, create Bitmojis, and more. With a 72% adoption rate, teens are continuing to use this app, and Snapchat definitely didn't fail to entertain with its constant updates.
2: TikTok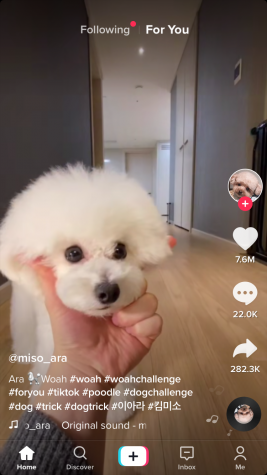 TikTok has many of the same features as it's parent company, Musical.ly, but the main difference lies in the content posted by its users – TikTok videos usually feature comedy and dancing. The app has remained standing for three years now and has an expanding influence on teenagers by the day. In fact, TikTok was the third most downloaded app in 2019 with 500 million users worldwide. 2019 brought along countless new dance trends to TikTok, including "Renegade" and "Obsessed". TikTok's ever-expanding range of challenges and music kept users on the edges of their seats in 2019.
1: Instagram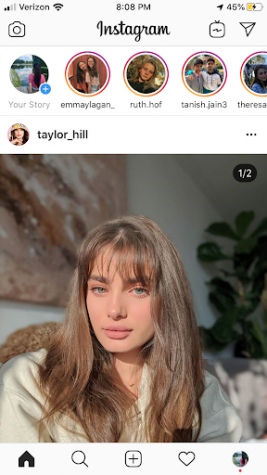 Since its founding in 2010, Instagram has steadily expanded its user platform to over 800 million active users each month. Instagram has recently taken on the role of more than a social media app for teenagers, but a powerful platform for brands. Over 70% of businesses use the app to promote their products and stories, with 2 million monthly advertisers. In this past year, Instagram launched a shopping function that allows users to buy products directly on the app. We've also enjoyed a surge in unfiltered posts, IGTV content, and animated stories.