Top 10 of 2020: YouTubers
In this online world, I have spent hours upon hours watching YouTube during quarantine. With no escape from this pastime, I have embraced this habit and made a list of the top 10 YouTubers of 2020.
10. Liza Koshy
After beginning her career on vine, Liza Koshy has grown to be one of the top entertainment YouTubers globally. After kicking off her channel in 2013, she started a YouTube Original called "Liza on Demand". She revolves her content around comedic content and sitting down with famous personalities. Koshy is nearing 18 million subscribers and has surpassed 2 billion views in her career. As for the success of her content, she has won multiple Streamy awards and made it on the Forbes 30 under 30 list for 2019. She is number 10 on this list due to a decrease in uploads this year although still receiving a large amount of views on the few videos she uploaded in 2020.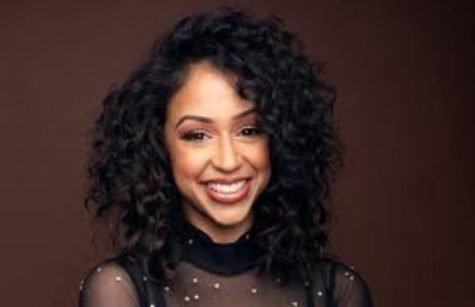 9. Marques Brownlee
Marques Brownlee has been the face of YouTube for a couple of years now. As a creator who is always featured in the YouTube Rewinds at the end of each year, you probably recognize him. With almost 13.5 million subscribers and over 2 billion views, Brownlee's tech content has been a spotlight for curious viewers. His content features his opinion on the industry's newest and coolest gadgets. His smartphone award series displayed the phones with the best design, best battery, and most improved user-friendly outlook to give users a review of what to buy. As a family-friendly and noteworthy creator, Brownlee was named the Creator of the Decade by the Shorty Awards.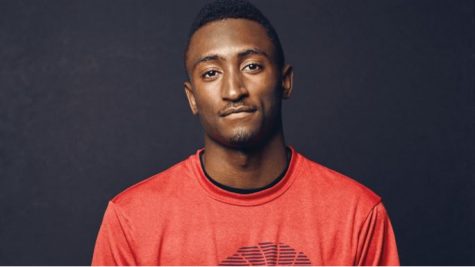 8. Emma Chamberlain
At 19 years old, Emma Chamberlain has proved to be one of the most prominent creators on YouTube. At almost 10 million subscribers and surpassing 1 billion views, her creative content has been the face of change in YouTube for the past five years. From her intriguing challenge videos to collaborating with celebrities, her videos have constantly been trending. She was placed on the TIME 100 Next list and the 25 Most Influential People on YouTube. Additionally, the New York Times commended her as the funniest person on YouTube.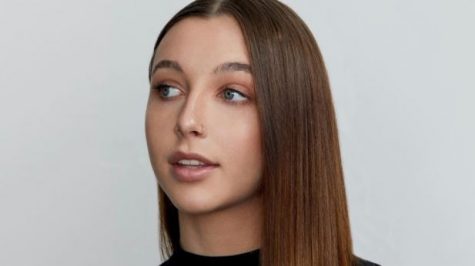 7. Markplier
A gaming YouTuber, Markiplier is continuing to grow past 250 million views per month. At almost 29 million subscribers, his content is moving towards reaction videos, sketches, and casual gaming content. In the past months, Markplier has expanded towards a larger audience and has been successful in growing every month. He has already hit over 14 billion views in his career and started his own fashion brand called Cloak. Markplier's philanthropy led to his Make-A-Wish Foundation Award as well as numerous awards in the Streamy, Shorty, and Kids Choice categories.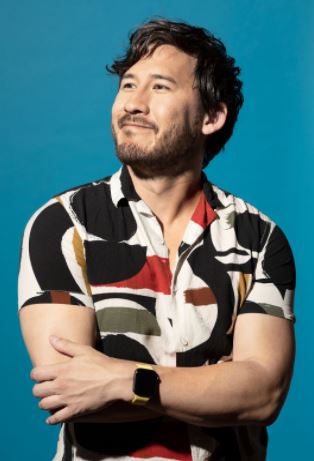 6. Like Nastya
As the single most-viewed channel by an individual, this Russian American YouTuber has exploded onto the scene within five years. She has taken the platform by storm, totaling up to 67.5 million subscribers and going past 50 billion total views on her main channel. In fact, in the last 30 days alone, Nastya's videos have gained another 1.9 billion views. This young star features entertainment content for young children and families. She has been listed as the third highest paid YouTuber on Forbes list. Despite her amazing numbers, she was placed 6th on this list for more children targeted content rather than attracting a variety in audience.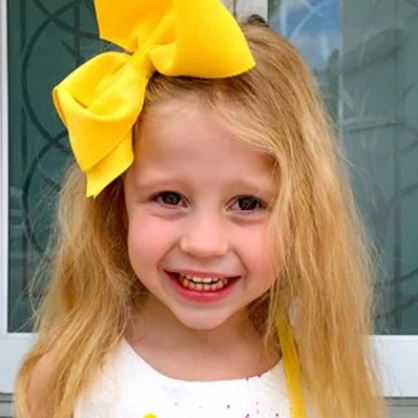 5. James Charles
The trend of reference touted as "Hi Sisters" has been of recent popularity among the teen audience. This makeup sensation has expanded his content from highlighting beauty products to challenges like playing Among Us with Lil Nas X. From breaking records in subscriber count to reaching 3 billion views, this 25 million subbed creator is at the forefront of the makeup and beauty industry. From winning the Shorty Award of Breakout YouTuber in 2017, this creator has taken off into winning the Teen's Choice award for Web Star and the People's Choice award for Favorite Beauty Influencer.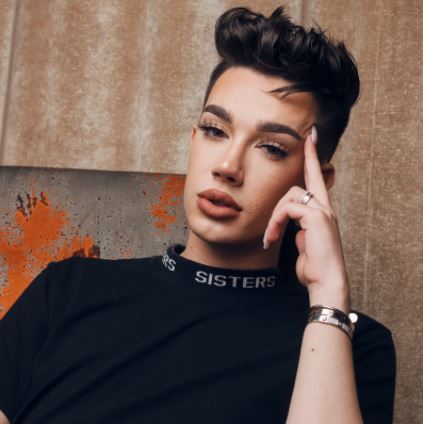 4. David Dobrik
Commended the leader of the "vlog squad", David Dobrik has racked up 19 million subscribers and over 8 billion total views. His short vlog content highlights the events and activities in his daily life with his friends and other creators. Fans across the globe are able to shop the David Dobrik collection and his popularity allowed him to start a podcast with actor and YouTuber Jason Nash. Dobrik has shown to be one of the most talented personalities on this list as he has won two Kids' Choice awards, a Streamy, Shorty Teen's Choice award and a People's Choice award.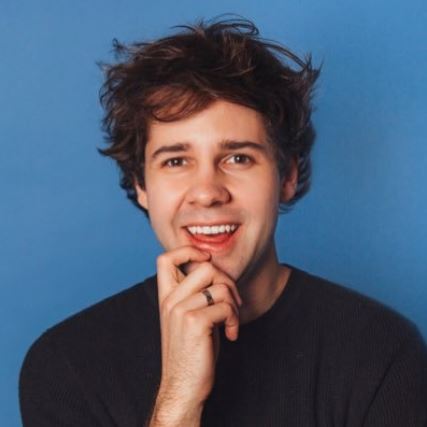 3. Dude Perfect
High-flying stunts, awe-inspiring challenges, records broken every minute. This is the life of Dude Perfect, a group of five creators who have dedicated their life to creating sports content and comedic videos for all ages. The most famous series in the channel, "stereotypes", characterizes the types of people you can find in every environment, and their series "overtime" highlights a variety of fun challenges the group does every episode. Their following of almost 55 million subscribers and over 12 billion views has been amassed due to their change in content every video and constant comedic references. With famous celebrities like Russel Wilson, Lebron James, and Serena Williams making appearances in their videos, the Dude Perfect guys have definitely grown on this platform.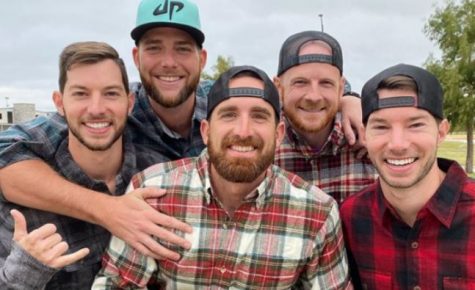 2. PewDiePie
Despite a drop in new monthly gained subscribers, PewDiePie has remained at the top of the charts with an astounding 108 million subscribers and over 26 billion views. In addition to his normal gaming content including "Minecraft the series" and his recent Among Us content, PewDiePie has expanded his channel into a review channel for Reddit posts, memes, and funny clips. His obsession with Japan has also inspired him to create a clothing line named "Tsuki". From an awards standpoint, PewDiePie has earned two Shorty awards and two Teen Choice awards for web star and choice gamer. He has also been a part of numerous charities and raised money to provide drinking water in developing nations.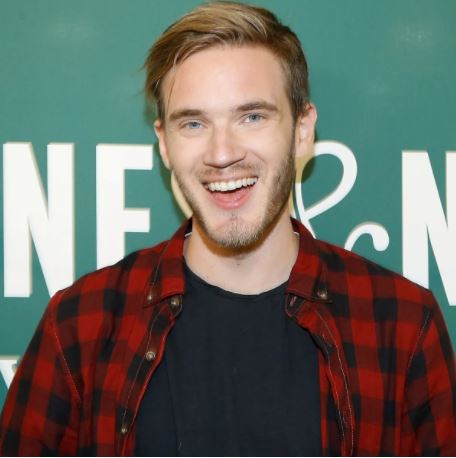 1. Mr. Beast
The number one placement on our list has not been valued for having the most subscribers or views, but rather for growing exponentially this past year. At 51 million subscribers and over 8 billion views, Mr. Beast has grown from gaining 600,000 to over 2.5 million subscribers per month. In addition to rapid growth, Mr. Beast won the Shorty Award for the best YouTuber of the year in 2020 and has increased sales in merch. With fresh content and challenged-based videos, Mr. Beast is the ultimate entertainer. His outreach to the community has made him notable as a great representation of the YouTube community.