TJ 3Sat team prepares for first contact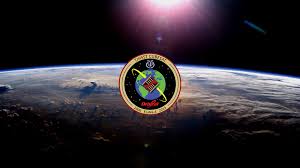 The TJ3Sat with its satellite was launched on Nov. 19. Now, the task of putting the satellite to use begins. According to Energy Systems Laboratory director Adam Kemp, the primary purpose of the satellite will be to send data that the satellite collects – such as the voltage, current and temperature of the satellite – and transmit voice messages to a radio station. The satellite will send a radio broadcast of text messages that it "reads aloud." Students can hear the radio broadcast and send in text message requests through the website.
"Anybody around the world can hear the transmissions by tuning into a radio frequency that can be found on our website," Kemp said.
According to senior Rohan Punnoose, the only participating student who stills attends Jefferson, the first contact with the satellite is imminent. Although there were some initial technical difficulties, the prospects look promising after the satellite was able to "recharge" over Thanksgiving break.  After the satellite becomes operational, the satellite can be opened up to the public. Once open to the public, the satellite will act as an educational resource for students around the world.
"Once we have the satellite in operational mode, we'll start opening it up to the general public and begin our educational outreach initiatives of engaging students and communities around the world with our satellite," Punnoose said.
Look HERE for 3Sat Website: http://www.tjhsst.edu/students/activities/tj3sat/