Freshman selected as state representative for national competition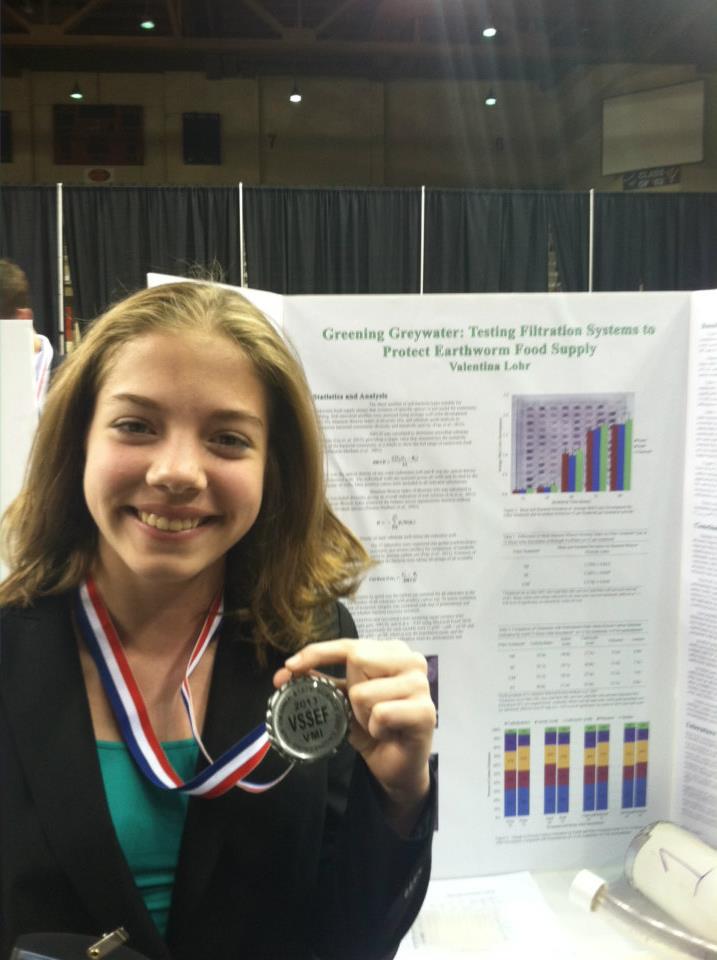 Freshman Valentina Lohr was selected as the Virginia representative to the 2013 U.S. National Competition for the Stockholm Junior Water Prize (SJWP).
The Stockholm Junior Water Prize is the world's most prestigious youth award for a water-related science project. The winner of the U.S. competition, held in June, will move on to the international competition.
After spending almost two months researching and planning, Lohr designed and built filters to be put into planters for her project called "Greening Greywater: Testing Filtration Systems to Protect Earthworm Food Supply."
The purpose was to see how the filters prevented earthworms from gaining weight and from soil microbial communities forming after a greywater, or recycled wastewater, treatment.
Lohr got her idea for this project in middle school when she noticed that people were more concerned about greywaters' affect on plants and not the soil environment.
"I like the SJWP competition because it's all water-related projects," Lohr said.
Lohr's project also won first place in the Fairfax Regional Science Fair and second place in the Virginia State Science Fair in the environmental-management category.
Lohr will be traveling to Portland, Oregon with an all-expenses paid trip. The award for SWJP includes a $10,000 scholarship and an all-expenses paid trip to Stockholm, Sweden for the international competition.