Combining moves, takedowns, and grapples, in the ring, wrestling is among the most intensely physical sports offered at any level. In spite of this, wrestling is one of the only sports in which boys and girls compete with each other.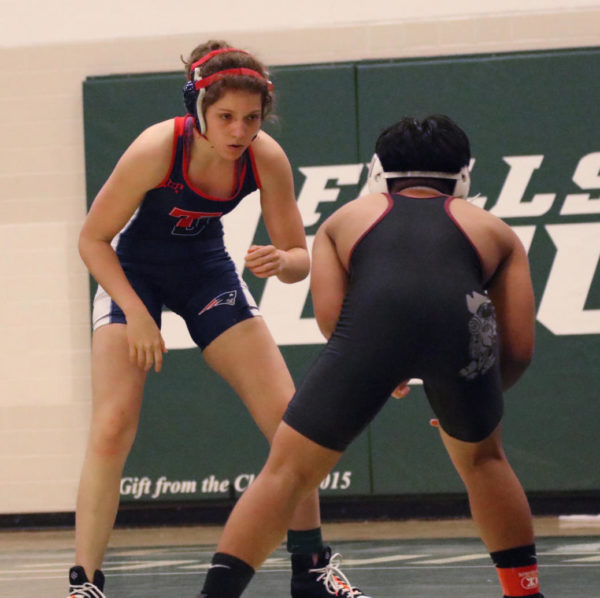 The narrative around girls in wrestling has slowly been shifting, and though some critics will claim that co-ed wrestling isn't fair, some participants of the sport beg to differ.
"I believe it's good that [wrestling is] mixed. Some competitions, like states, are separate. But for us to get good experience, it is good to wrestle together. And if there's a day where there could be co-ed states that would be amazing because it just gives everyone the experience they deserve. It also keeps people from saying that girls are weaker than the guys. There are a lot of girls who could easily beat guys in wrestling. Wrestling is more than strength. It's technique. It's hard work," freshman Jayelle Jones said.
Three members of the wrestling team, along with head coach Charles Phillips, were invited to speak on the DMV Download Podcast on WTOP News. They discussed topics ranging from the wrestling community to expectations on girls in the sport.
"[Being on the podcast] was actually really fun. It definitely got a lot more outreach for the girls. Sports for TJ is not really that big of a thing. Even though our motto is we're here for the sports, we're not really here. But it just was such a good opportunity to get to have our voices heard. Until other people know that girls wrestling is a thing, they should know that we are here to stay. And we're here to grow," Jones said.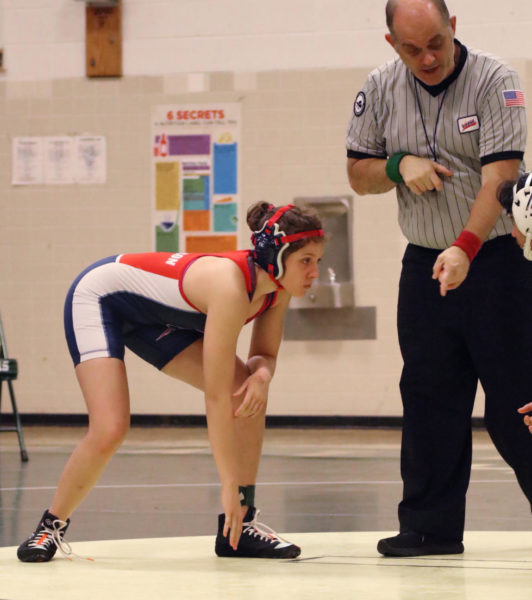 There are many aspects of competing when it comes to wrestling, and though it is all shown visually through tough battles in the ring, there is more than just that going on.
"I would describe [wrestling] as something that makes you very anxious to start doing. This is probably because it's just so much work, but so much comes out of the work that you put in. It's so fun. [We] do so much when we do conditioning. We do team building exercises and we play wrestling games. And just overall it's been probably one of the best sports experiences I've ever had, even though it's really scary," Jones said.
Story continues below advertisement
Though the prospect of wrestling can be intimidating, particularly for girls, Jones says that this shouldn't be a deterrent.
"I would say that girls should join even if they're scared. Even if you're nervous that you won't be able to do it, just try it because it does so much more for you than having a sport on your college application. It teaches you so much," Jones said. "It builds your competence. It builds your time management. It builds your mental skill, your physical skill. You protect yourself and that's one of the most important things."
From the February 2023 Issue of tjTODAY