Architecture and Urban Planning club hosts introductory meeting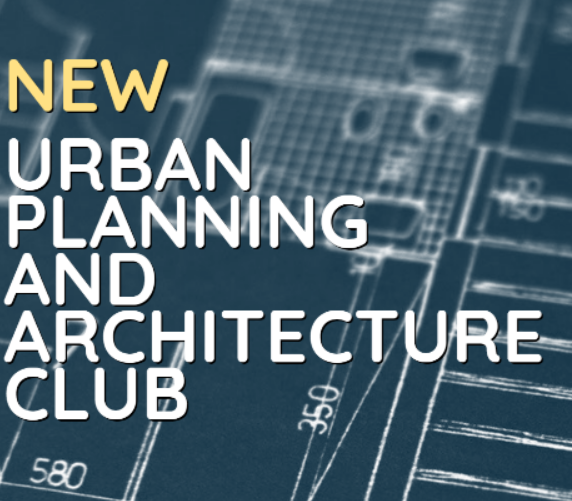 The Architecture and Urban Planning club had its introductory meeting last Wednesday. The club is about helping members improve their design abilities for future infrastructure-related jobs.
"The club helps members grow in their design abilities by analyzing designs and giving critiques, participating in relevant competitions and teaching critical thinking and problem-solving skills," freshman co-founder Charlotte Minnigh said. 
Although Jefferson doesn't have classes on infrastructure, this club provides opportunities for Jefferson students to explore their interests in the domain. 
"There wasn't another club for architecture or urban planning. So the fact that so many people came to our interest meeting, proved to us that this is something that a lot of people are interested in," Minnigh said. 
 While the club is now receiving enormous interest, the process up until now has involved adjusting to circumstances and incorporating others' visions of the club like Lucas Ribeiro, a junior and fellow co-founder. 
"I was thinking about starting a solely Architecture club and I sent out a post on Facebook to see how much interest there would be. Then Lucas contacted me and asked if we wanted to combine the club with the Urban Planning club and so I was brought on as a co-founder," Minnigh said. 
After over five months of processing paperwork, contacting administrators and planning upcoming events, the club is now jumping into the national Smart Cities competition.
"It is an urban planning competition, where they give you a prompt for how you can improve something in the Fairfax County Public Schools community related to architecture and urban planning. You have to come up with an idea and then have put together a four-minute video with some sort of prototype," Minnigh said. 
Jefferson will be the only high school in America to compete in this very prestigious competition. Several companies and universities compete in this competition.
"Last year, MIT (Massachusetts Institute of Technology) won so we're hoping to beat older, tougher competition," Minnigh said.
 While this competition presents a fierce challenge where the winner gets 10,000 the club hopes to accomplish an even more ambitious future. 
"Next year, we're going to do several competitions. We're going to do design critiques to help students develop portfolios that they need for college," Minnigh said, "We're also thinking of designing a big scale model of a city."