Step further in problem solving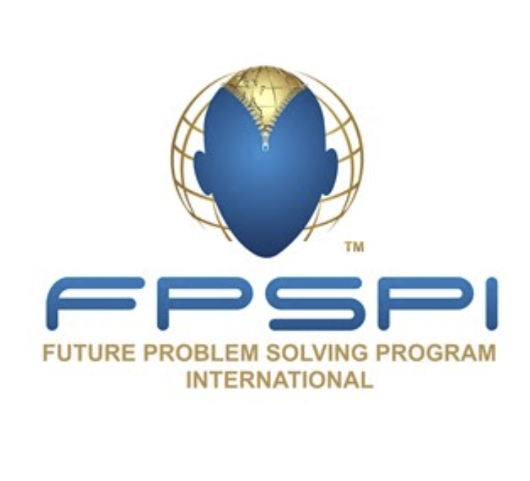 It began in 1974 with one person–an American psychologist, a theory of creativity, and over 1,800 publications to show for his work. 
Now, Ellis Torrence's Future Problem Solving International (FPSI) organization has grown into an international competition, connecting students across the globe and helping them grow into creative thinkers. The competition grew at Jefferson too, with 113 Jefferson students competing in the first competition of the year on Jan. 26, Feb. 2, and Feb. 4, and with 44 students qualifying for the State's Bowl after the results were released on Mar. 16.
"Approximately 3000 Global Issues Teams (12,000 students) participated in the Qualifying Problem competition. These students are from most states in the USA and from many countries around the world," Executive Director of Future Problem Solving International, April Michele, said.
The competition has students create an action plan for a problem set 20-30 years in the future, with this year's topics having a similar theme of the environment. The environmental trends that are running in this year's events are encouraging students to relate the competition to the real world, bringing light to many sustainability issues we are currently facing.
"This year's topics include Water Supply, Building Green, Insects, and Mining.  The International Conference topic is Antibiotic Resistance.  All of these topics can be found in news around the world – and our students are working to solve them," Michele said.
Students who recently joined Jefferson's FPS club found themselves learning in a new and unique way–a method that does not require conventional learning styles of textbooks and extensive studying. Instead, the competition encourages a free-learning style, one that prioritizes adaptability and creativity over anything else.  
"Because we need to be able to come up with challenges and solutions on the fly, I think my brain has gotten much better at problem solving in the real world as well. I sometimes find myself picking at problems in the real world and trying to think of possible solutions to solve them," a new member of FPS, freshman Sophia Huang, said.
"Creativity is explored in many steps of the problem solving process – in thinking divergently through various topics.  For example, if students are studying the topic of drones and their role in the future, they may be asked to think about the economics, the safety, or the environment.  Thinking in a variety of categories trains us to analyze situations and generate new ideas.  Exploring creativity with a team encourages teamwork as students bounce ideas off each other, piggyback ideas into new ideas, and defer judgment on ideas," Michele added.
Many Jefferson teams placed well in this year's regional competition, with 4 Middle division teams and 7 Senior division teams qualifying for the State's Bowl. Several of these teams are now preparing for the States competition and are looking forward to competing in a larger scale competition with students across Virginia.
"All [members of our team] are competing and we're really excited! We plan to do another meeting to review our plan and research for the State's Bowl," Huang said.