Baseball team loses against Hayfield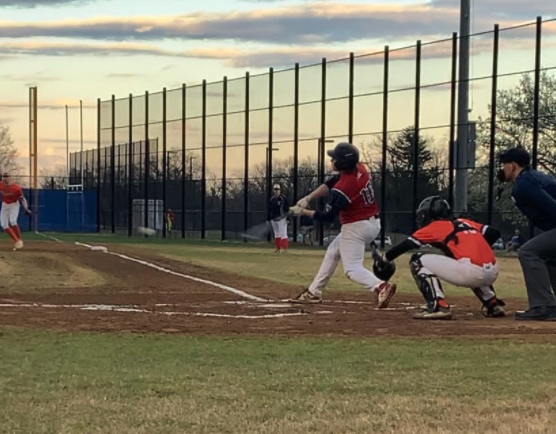 The TJ baseball team lost their regular season game against Hayfield on Friday, March 25. The final score was 14-3. 
"I felt like we weren't throwing a ton of strikes," Captain Gavin Cramer said. "Offensively, we weren't really timed up. I think that was the first lefty we faced this year, and he had a funky wind up which messed with us a little bit."
Cramer also had something to say about the positives of the game. 
"Tree [Alexander Triaca] I thought threw an absolute gem. For the most part I thought we fielded pretty well. Even if we weren't putting the ball in play a ton, I think that we were working a lot of counts."
With their next game coming up soon, Cramer noted what the team needed to do to prepare. 
"I think we're going to have to work on some hitting, and our two strike approach. And for pitching, we need to work on getting in the zone."