Snowdays go virtual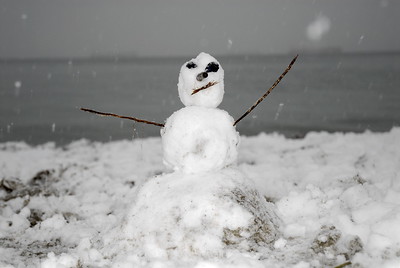 The first week of 2022 will forever be remembered because of the snow week given to FCPS students and staff, as a result of the large amounts of snow that accumulated in Northern Virginia, resulting in the entire school week being canceled. All five snow days in FCPS have been used up. Students and staff must now participate in virtual snowdays.  
"Virtual snow days are a day to take a break," freshman Poorna Prakash said. "You can stay home, look at the snow outside, and still be able to attend school."
For the first and only virtual snow day that we've had this year, freshman Neha Chandran noted the disorganization of the virtual classroom. 
"I would say that it was a bit all over the place," Chandran said. 
Despite the requirement to attend school, students are granted a two hour delay at the beginning of a virtual snow day. This can give people time to account for problems that may have been caused by the snow, such as power outages. Students also have the opportunity to work in the comfort of their own home.
"Everyone gets a little break being able to sleep in and not have to travel to school," math teacher Marianne Razzino said. "But we still are able to do some work."
However, one might question the effectiveness of being given a day to work. One of the downsides of virtual school and working from home are not being able to focus. 
"Students often get distracted on virtual snow days, and don't learn anything," junior Abhineet Repala said. "They may be useful to some teachers to cover content, but they're not really helpful for students to learn anything."
Another downside of virtual schooling is the inability for teachers to know if their students understand the content being taught. A potential factor contributing to this might be students not turning on their cameras. 
"I know I can relay the information, but it's much harder for me to tell how it is received. Nothing is perfect, but if we ever get a lot of snow again, I think it's useful to have the option available," Razzino said. 
With the busy lives that TJ students lead, snow days have given students extra time to rest. It's important not to lose sight of the positive impact snow days have.  
"We're constantly stressed," freshman Daniel Nelson said. "Any rest day is important. Snow days are a nice surprise to wake up to, even for the teachers."