Loudoun County buses now have free Wi-Fi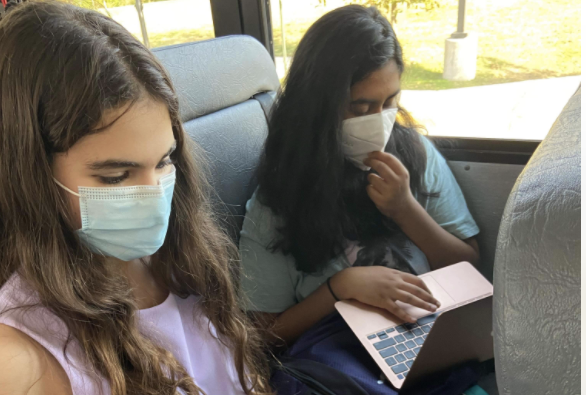 Loudoun County buses now provide free Wi-Fi.
Students are now allocating their long bus rides towards schoolwork and other online activities. 
"I think it's a really good resource to use considering you're on the bus for, like, 45 minutes," junior Sahishnu Hanumansetty said.
The Wi-Fi provided on buses function similarly to the ones in school, with certain sites such as Facebook and Instagram restricted on devices. This functionality allows for the buses to still provide an educational environment to the students. 
"[The Wi-Fi] is really useful, especially if I forgot to do something, I don't have to worry about doing it in the three minutes before class, I can just do it in the hour I have on the bus," freshman Japneet Kaur said.
While the Wi-Fi policy has been helpful for most students, there is still room for improvement in the system.
"If it's possible, it would be great if they could improve the quality of the Wi-Fi. Sometimes the Wi-Fi cuts out randomly and it can get inconvenient," Kaur said.