HackTJ 8.0 builds upon HackTJ 7.5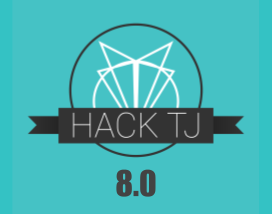 HackTJ is one of Jefferson's most popular events and HackTJ 8.0 recently took place on Apr. 10-11. Regardless of the new virtual environment, HackTJ 7.5 was a success. However, the HackTJ team made it a goal for HackTJ 8.0 to be even more successful.
"HackTJ 7.5 was a little smaller in scale compared to our usual hackathons and was more of us just trying out a virtual hackathon," HackTJ's director and senior Nishitha Vattikonda said. "We designed HackTJ 8.0 to be much more similar and closer to the scale of our typical in person hackathons." 
The HackTJ team achieved their goal by drawing in a larger audience, hosting more workshops for attendees, and having more mentors ready to help hackers.  
"We really wanted to scale the number of participants up a little, which we were able to accomplish. We had almost 300 people come to HackTJ 8.0, [as] opposed to the 250 people that came to [HackTJ] 7.5," HackTJ's assistant director and senior Marian Qian said. 
The aforementioned workshops, ranging from basic web development to a Women in Tech panel, were a highlight of the event for many hackers. Although, the HackTJ team were initially worried that having an increased amount of workshops would inadvertently decrease attendance at some of them. Fortunately, this was not the case.
"One thing we were concerned about was that we had a lot more workshops in comparison to [HackTJ] 7.5 and thought that participation would decrease, but we were happy to see that there were a decent amount of people coming to every workshop," Qian said. 
On the surface, HackTJ may seem like just a competition, but, digging deeper, it is also a learning experience. Countless hackers leave HackTJ having learnt something new that they can add to their computer science arsenal.
"I was very surprised with how much I could learn over a weekend. I learned how to use a whole new idea and develop a fully functional Android app," freshman Omkar Kovvali said. 
Lastly, Vattikonda encourages anyone interested in CS to consider attending HackTJ in the future. 
"There are so many amazing things you can do and learn at HackTJ, it's not solely about winning but about the experience. If you're even slightly interested in CS, it is a valuable experience to have," Vattikonda said.