Paul McCartney's perfect winter album
McCartney's third home-recorded release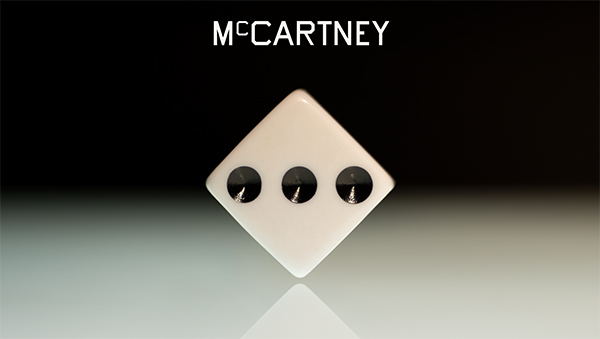 The Beatles are one of—if not the most—influential rock bands of all time. Fifty years after their disbandment, Paul McCartney, who was a vocalist and the bassist in the band, still creates music. He has since released 18 solo albums, and his newest one, "McCartney III," was released on Friday, Dec. 18.
In his first albums "McCartney" and "McCartney II," released in 1970 and 1980, respectively, McCartney wrote, sang, and played almost all of the instruments in all of the tracks in each album. His latest album, "McCartney III," is no different. A near one-man band, McCartney recorded the whole album early last year in his home in Sussex, England, following the footsteps of other musicians who also recorded albums while in lockdown due to the pandemic.
As a fan of The Beatles, I was skeptical and worried that the album would possibly sound like an old man's attempt to keep busy during quarantine. But by my second listen, I was convinced that McCartney has created an album both cozy and uplifting. 
The album opens with "Long Tailed Winter Bird," a repetitive and catchy song with sparse lyrics. My only quarrel with the song is the strange recorder-like sounds that fade in and out as the song goes on. 
"Find My Way" is the second song, with rhythmic drum tracks and bright electric guitar. This track and "Lavatory Lil" are both vibrant rock songs with strong beats that make you want to clap along.
Personally, my favorite track is "Slidin'," a three-minute song with guitar riffs and perfectly-timed supporting vocals. The song's foundation was created while McCartney was on tour in 2018 and 2019 for his album "Egypt Station" with his live band.
The album also has slower, more simplistic tracks, such as "The Kiss of Venus." McCartney's voice, his guitar, and a harpsichord are the only instruments in the song, but instead of feeling empty, the song feels at home in its restraint.
The closing song on the album is "Winter Bird / When Winter Comes." The track starts off with the lyrics "Must fix the fence by the acre plot / Two young foxes have been nosing around," instantly transporting listeners to a farm in the English countryside. A perfect song for staying warm inside and drinking hot chocolate, it's both comforting and cheery.
Even for listeners who are unfamiliar with The Beatles and their music, I would recommend this album. Although it has a more softer and laid-back sound than most Beatles albums, fans of classic rock, indie music, and even country can love this album. With nostalgic love songs to uplifting rock tracks, it's the perfect soundtrack for the latter half of winter.