Students show gratitude through Cameratude Contest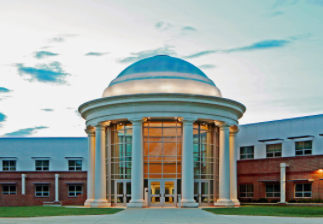 Jefferson administration introduced the Cameratude Gratitude Surprise Contest to students on Wednesday, Nov. 18. The premise was to have students in each class collaborate to turn on their cameras in order to give thanks to their teachers on Nov. 19 and 20. At the end of the week, teachers were to nominate their classes to win a prize.
Most classes chose to keep it simple and turn their cameras on in the normal platform used, Blackboard Collaborate, at the end of class. Junior Marina Wang notes how her classmates coordinated the event.
"A few minutes before class, we communicated through a class group chat and decided what we would do and when," Wang said. "Usually, we would just pick the end of the class to turn on our microphones and cameras and just say a 'thank you' to the teacher of that class."
On the other hand, junior Trini Rogando's classes relied on Google Meets for their displays of gratitude. Their reasoning was because Google Meets shows more faces at once than Blackboard Collaborate, so it better resembled an in-school experience.
"One person created a Google Meet link before the class, and in between classes told the student [Facebook] Messenger group chat to join. Then, students would tell the teachers to join with their personal Gmail accounts," Rogando said.
The events were a success largely due to class collaboration, but there were still things that could have been improved. Due to the short notice with the announcement being only a day or two before, students didn't have much time to plan and coordinate.
"I think if we spent a little bit more time planning we could have had more to say or show the teachers while [we] were in the Google Meet. There were also some issues with getting the teacher to join [in the first place], because they weren't able to join with their FCPS accounts," Rogando said.
Overall, both teachers and students appreciated the contest, as it allowed more visual interaction in virtual classrooms where it has been more difficult to bridge gaps between individuals and promote discussions.
"All of our teachers were pleasantly surprised, and one of my teachers even cried. I loved [seeing] their reactions and [classmates'] faces," Wang said.