Top 9 of 2019: Movies
In 2019, a series of new live-action sequels to previous movies and new movies were released. The makeovers were done well – and give new spins on timeless classics.  
1. Frozen 2 
Frozen 2 stars Evan Rachel Wood, Kristen Bell, and Jonathan Broff as the animated sequel to Frozen follows Anna, Elsa, Kristoff, Sven, and Olaf as they journey to an ancient, enchanted land to find the origin of Elsa's powers and save their kingdom. The movie's themes are significantly different from Frozen, as Frozen 2 focuses on what it means to grow up and have responsibilities. Frozen 2 is Disney's sixth billion-dollar movie, and has been nominated for various awards, including two Golden Globe awards.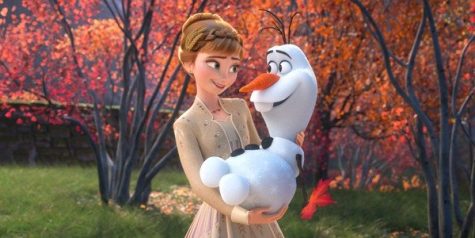 2. Aladdin 
While this may be controversial, Aladdin truly was a solid live action reboot. The live action remake stars actors Will Smith, Naomi Scott, Mena Massound. The story tells the story of a boy on the streets, Aladdin, and princess Jasmine as they save their kingdom of Agrabah from the power hungry advisor, Jafar. While it faces opposition for being nothing more than a money maker for Disney, it improves on the original story line. Jasmine is given more of a spotlight, and her Naomi Scott's rendition of Speechless was on point. Mena Massound and Naomi Scott also bounce well off of each other. The dramatic colors and the redone songs are a welcome change. True, the old version of "A Whole New World" will still reign, but with the splendor of the rest of the movie, it can certainly be overlooked.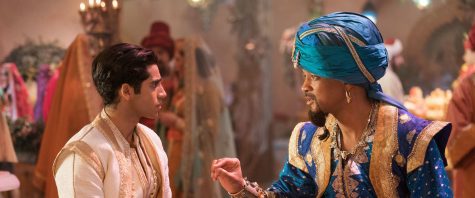 3. Toy Story 4 
A classic Disney series, Toy Story 4 is set nine years after Toy Story 2 and features Tom Hanks, Tim Allen, and Annie Potts. The movie starts off with Woody and Bo Peep attempting to rescue Andy's remote-controlled car in a rainstorm, to Andy donating his toys to a child named Bonnie. Although it seems that Toy Story 3 was a good ending to Andy's story with Buzz and Woody, Disney does a good job of continuing the story in Toy Story 4, and revealing secrets along the way that keep the story moving and interesting. 
4. Spiderman Far from Home
Spiderman Far from Home, is the last film of Marvel's phase 3. The film stars Tom Holland, Zendaya, Jake Gyllenhaal, Jacob Batalon, and Samuel L. Jackson. While previously, Peter Parker was just a "friendly neighborhood spiderman," Endgame showed him more of what the heroes are up against. The film is intricate, a necessity to the Marvel cannon, providing closure from Endgame while showing spiderman dealing with the events of Endgame and accepting the challenge of leading the Avengers. The film is a bit jarring, as viewers follow Spiderman through mind-boggling reality-bending special effects. While the motives for Mysterio are perfectly reasonable, they are also sudden, following Iron Man's death. The film was admittedly overrated, and released a bit too soon after Endgame in the eyes of many viewers. Either way, it was a necessary installment, a jarring awakening to the world of the Marvel Cinematic universe after the events of Endgame.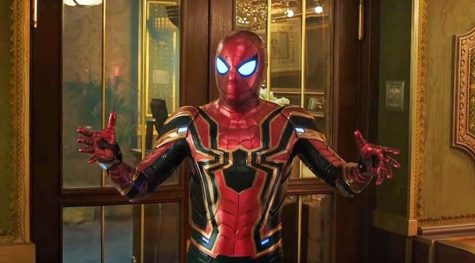 5. The Lion King
Featuring Donald Glover, James Earl Jones, and Beyoncé Knowles-Carter, The Lion King's storyline follows Simba from his birth to his father (Mufasa)'s younger brother, Scar, plotting to overthrow Mufasa to become king. The story transitions to Scar's attempt to kill Simba and Mufasa, and eventually killing Mufasa. Simba becomes king, and Scar begs for mercy and blames his traps on his comrades (hyenas). Simba banishes him from the Pride lands forever and Scar dies at the hands of the hyenas after they learn of Scar's attempted betrayal. The live-action remake is very similar to the 1994 The Lion King, making the story line repetitive and predictable. There is room for more drama and change, which could be improved upon in a sequel.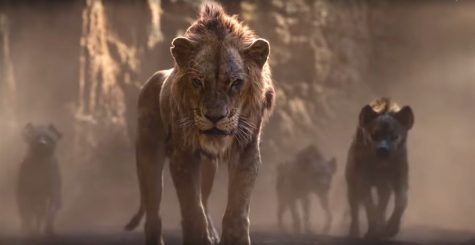 6. Maleficent, Mistress of Evil
The first Maleficent movie was one of very few movies that does not gloss over the flaws of its main character, portraying Maleficent as both a villain and a hero. Maleficent, Mistress of Evil follows the same approach. The film stars Angelie Jolie, Michelle Pfieffer, Harris Dickson, Chwietel Ejiofer, and Sam Riley. The story follows a grow Aurora falling in love with Philip, a boy from a neighboring kingdom that believes that Maleficent is a villian. Maleficent opposes the union, leading to a new adventure. While it is frankly not a necessary addition, it is a solid film, with solid acting and a captivating plot.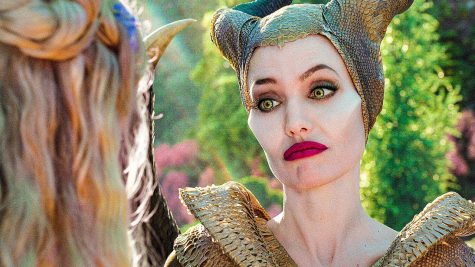 7. Shazam
In Shazam, 14-year-old Billy is surprised to find out he can yell "Shazam!" and turn into the adult superhero. He takes to his powers eagerly, reveling in his newfound abilities. Yet, he learns to master them, as an evil wizard seeks to gain Billy's powers for himself. Billy's admirable character is refreshing to watch, as he deals with trying to find his real mother while balancing his school life with being Shazam. The end of the movie ends with a cliffhanger, leaving the viewer wondering what will happen next – luckily, the sequel is slated to be released on April 1, 2022 (no, it is not an April Fool's joke!).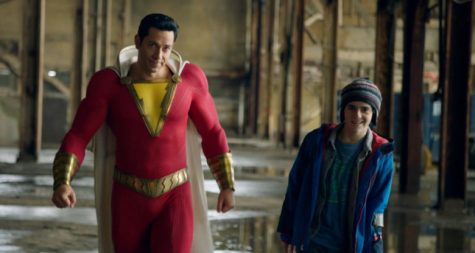 8. Endgame
As one of the most expensive films ever created in film history, the superhero film Endgame features Robert Downey Jr., Chris Evans, and Mark Ruffalo. The film begins with the reuniting of the Avengers and finding Thanos to reverse a phenomena known as "The Snap". The story then transitions into how Thanos eventually rebuilds the world of the past, and in the end, Tony Stark disintegrates Thanos. The film does seem a bit repetitive, as it brings back familiar settings and actors from previous movies, but it also keeps the plot line going. The film was widely praised for its visual effects and acting, and became the highest-grossing film in history as well.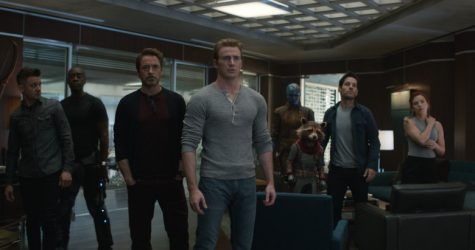 9. Captain Marvel 
Another edition to the Marvel Cinematic Universe (MCU), this one is noteworthy, but not stellar. It skips back to 1995, and recounts the backstory of Carol Danver, also known as Captain Marvel. The films stars Brie Larson, Samuel L. Jackson, Gemma Chan, Jude Law, and Ben Mendelson. While the film is interesting as it goes back in time, and provides an interesting backstory with all of the classic superhero elements, it does have flaws. Many scenes that were intended to be comedic ended up being more sarcastic. In addition, the film bears uncanny similarity to the box office flop The Dark Phoenix, in plot. Supposedly, the final fight scenes were even the same time until changed by the directors last-minute. The film makes it up by providing an essential installment to the MCU canon, and offering a glimpse back in time of Nick Fury and of S.H.E.I.L.D., providing the base for the Avengers initiative and the start of it all.