Celebrating International Women's Day
Women in Leadership and Development hosts event to raise awareness about equal rights for women around the world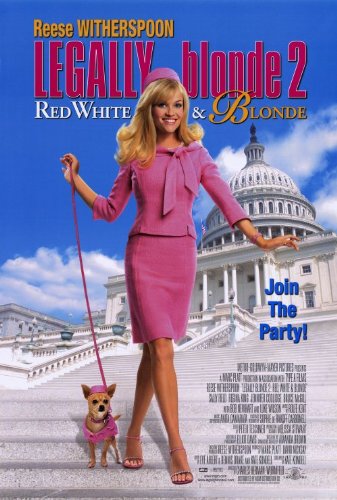 On Feb. 28, 1909, the first International Women's Day was held to celebrate the achievements of women and call for gender balance. In 1910, the International Women's Conference proposed celebrating the holiday every year, and since then, it has been held on March 8 annually, with a different theme every year. This year, the theme is "Think Equal, Build Smart, Innovate for Change".
At Jefferson, the Women in Leadership and Development (WILD) club screened the movie "Legally Blonde", in honor of Women's International Day on Friday, March 8, during A and B Blocks.
The movie featured Elle, a girl who aspires to attend Harvard Law School in order to become a lawyer, against everyone's expectations of her, as they perceive her to be facetious and incapable.
"The movie relates to International Women's Day because Elle takes the initiative to study and become an lawyer and prove everyone around her wrong," sophomore Sreenidhi Sankararaman said.
The movie elicited many different reactions, but many felt that it tied well to International Women's Day and highlighted the ability of women to achieve their dreams.
"I think the movie screening was a really fun way to celebrate International Women's Day and bring attention to the holiday," junior Sonika Vuyyuru said. "More generally, I think it's really great that we have a day to further empower women and spread awareness on women's rights issues, especially on an international scale."
Others felt that the movie tied to the holiday due to its critique of many stereotypes and bringing to light the power of women's achievements.
"Legally Blonde is a really great movie for International Women's Day because it addresses and invalidates a lot of negative stereotypes," freshman Sameeksha Garg said. "A female lead gets into Harvard and tops her classes, and she's going against this idea that a girl, not to mention a blonde, can do more than just spend whole days in boutiques."
Different students had different favorite parts of the movie, with all of them involving Elle learning more about herself and breaking society's expectations.
"My favorite part is the trial and its aftermath, because it's where Elle really finds herself and she has the confidence to talk back to someone who said she'd never get the grades she needed to be successful," Garg said. "In the end, she's valedictorian and she's managed to surprise just about everybody in her class because of her independence and positive, if sometimes extra, outlook on life."
Others found Elle's wit and logical reasoning appealing.
"I loved the final court scene where she caught Chutney because Chutney didn't know the scientific aspects behind perms," Sankararaman said.
Although many students do not regularly attend WILD meetings, those who go are inspired by the unity of so many women together, and their desire to succeed and change the world.
"I go sometimes but when I do, it's really inspiring to see many empowered women together," Sankararaman said.