New singers and a new sound
While some of the covers in The Greatest Showman Reimagined are beautiful, others don't measure up to those in the official soundtrack.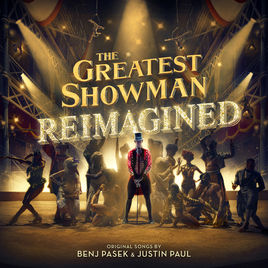 The album covers of both The Greatest Showman Official Soundtrack and The Greatest Showman: Reimagined may be similar, but the singers are certainly not the same. While the official soundtrack featured Hugh Jackman, Michelle Williams, Zac Efron, and other members of the cast, the Greatest Showman: Reimagined features well-known singers and musical groups such as Panic! At The Disco, P!nk, and Kelly Clarkson. The songs are still beautiful and empowering, but the Greatest Showman: Reimagined brings a slightly new sound.
"A Million Dreams" is one of my favorite songs in the album, and P!nk's voice is perfect for the song. While she brings the same uplifting emotion to the song, she's the only one singing, so the song sounds considerably different than the original. Nevertheless, her version is beautiful and is one of the better songs in the Greatest Showman: Reimagined. Another beautiful rendition is "Never Enough" by Kelly Clarkson. Many of Clarkson's songs are deeply emotional, such as "Piece by Piece" and "Because of You", so her voice naturally suits a song like "Never Enough". I love Clarkson's music, and when I listened to "Never Enough" I was not disappointed.
One song that I didn't like as much was "Rewrite the Stars". While they both have nice voices, James Arthur and Anne-Marie turned the song into too much of an everyday pop song on the radio, and their voices didn't blend together as well as Zac Efron's and Zendaya's. I also didn't feel as connected with their voices. Another song that I didn't really like was "This is Me", which is my favorite song from the official soundtrack. The only part of the song I liked was Keala Settle's, because she sings with passion and I could feel the emotion in her voice. Kesha's addition to the song was completely overshadowed by Settle's powerful vocals, and Missy Elliot's rapping sounded completely out of place.
Overall, however, the Greatest Showman: Reimagined is a pretty good album, with multiple nicely-done renditions of songs from the official soundtrack. Although I prefer the official soundtrack, the reimagined version is worth listening to if you are an avid fan of the movie and its soundtrack.