Small Campus, Big Heart
Taking a closer look at small colleges and their impact on the search for the right university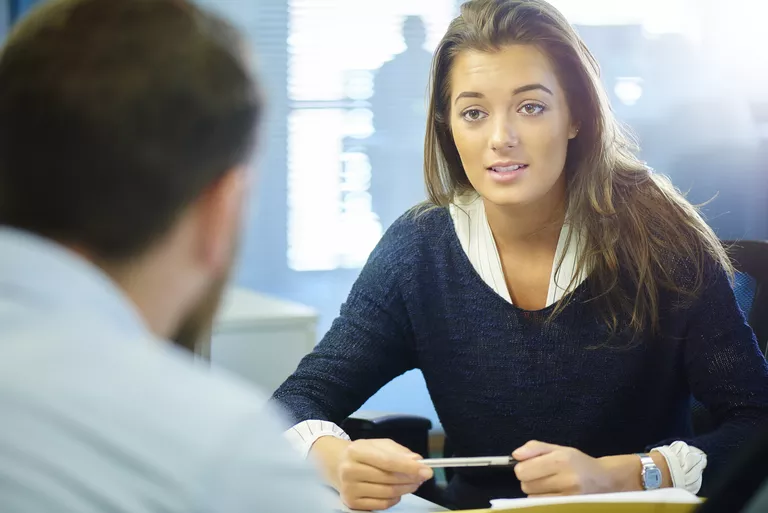 With the hunt for colleges now underway, flocks of students rush to get seats at the information sessions of brand-name universities, but amidst the tumult of curious juniors and eager seniors, representatives from smaller colleges have found themselves shunted to the side, seemingly for no reason at all.
Luciano Guzman, representative and '16 alum of Macalester College, described the warmth and closeness he felt toward both his peers and his professors, something that was distinctly lacking in universities that catered to larger student populations.
"I think that there's a lot more kind of growth and development in that smaller setting. Your professors know you, you know your professors, you're not being taught by graduate students," Guzman said. "A lot of my friends that went to some bigger or medium-sized institutions complained that they had other students teaching their lectures and classes, and that's something that might not be [the graduate student's] focus. You'll have professors that are creating tests and assignments that are just easy for them to grade. My professors actually got to see the work that I was doing and actually gave me valuable feedback."
The intimacy of a smaller setting not only benefited his work on academic projects, but created lasting and impressionable relationships with teachers who would have been less accessible in a larger environment.
"All of my professors were super, super, super accessible," Guzman said. "I struggled a lot in math and my math professor expected that, when he had his office hours for three hours a day, I was probably going to be showing up so one day he even had a cup of tea waiting for me. He was like, 'All right, what are we working on today?' and that's not something that you get at a lot of schools."
It is the presence of these stronger relationships that Eileen Kropf, Career Center Specialist, attributes to greater success later in life.
"The reason why small Liberal Arts colleges have some of the highest rates of admission to business, law and medical schools is that students have a lot of contact with professors," Kropf said. "Those professors can write a very personal recommendation. 'This person will be a great physician, because I've seen them do this and that,' versus, 'well, they got an A in my class, and nothing else.'"
Not only do closer connections with professors boost academic performance, the smaller student population also increases students' chances of being accepted into prestigious internships and programs.
"There are different fellowship programs, [and] there are different things that you can apply for that are national, and they'll only allow one slot for college or two slots per college," Guzman said. "If you're at a school where there's only 2200 people like Macalester, that's way less people that you have to compete with for the same experience"
Above all, Kropf advocates for students to gather information personally from as many colleges as possible and eschewing second hand sources.
"Ideally, you also want to visit the campus, because we have to recognize those reps are here to advocate for their college so, ideally, you want to visit a college and see it with your own eyes." Kropf said. "But attending a college rep session at TJ is a good first step to get the basic broad outlines of what a college offers. The most important thing is the sessions give students the opportunity to ask questions, and have some good face time with the rep."
Getting time to talk with representatives from smaller universities also has the added benefits of possibly making lasting impressions on the very officers looking through applications.
"Every once in a while, the student is the only student at a meeting, and it can be an interview, which can actually be very beneficial. And often, that rep is a person reading your application. So without realizing it, without having to go across the country, you could have an interview with your rep, and they could remember you and it could be advantageous for your application," Kropf said.
While smaller schools may not be as famed as their Ivy League counterparts, many produce students who are viewed just as favorably, if not even more, by employers and graduate schools.
"Not every small Liberal Arts school would be a good fit for every TJ student, but there are fabulous schools that are, and many are as competitive and prestigious as Harvard, and open as many doors."  Kropf said. "This is true for employment or admissions to graduate and professional schools. Many small liberal arts schools have some of the highest rates of admission to medical, law and business schools."
Beyond the professional benefits of being part of such a school, the personal growth and experience obtained from the years spent in a smaller university can have less visible effects.
"Those smaller schools can also just be personally very rewarding for an 18-21 year old.  Because of their smaller size and focus on educating the whole person rather than preparing a student for a specific job, Liberal Arts colleges are places that can allow for more personal exploration – of your artistic tastes, political beliefs, who you want to be friends with, et cetera, versus a big university where you can be a little bit like a number," Kropf said.
With thousands of universities varying in size, culture, and academics, Kropf believes students should ultimately weigh their pros and cons and choose the school that fits them best.
"One of the joys of college is finding that you can connect with people from very different backgrounds," Kropf said. "I would encourage students to think about stretching themselves and looking at colleges outside of the usual group of colleges TJ kids tend to apply to. Finding a good fit college is a lot of self-exploration and a bit of adventure — be honest with yourself in choosing the environment where you feel your best but also have the courage to stretch your horizons and get out of your comfort zone. It will be worth it."