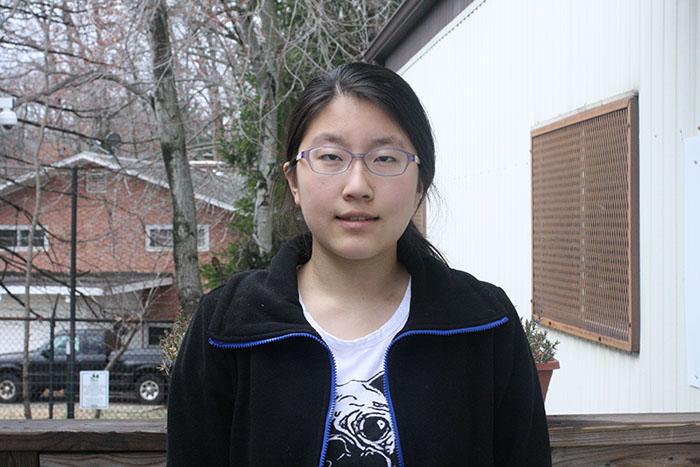 A sophomore at Jefferson, Mei is in her second year of working on the newspaper staff. As a Staff Reporter, she writes articles for both print and online editions of tjTODAY.
Mei joined TjTODAY because she enjoyed writing and wanted more experience with journalism.
Outside of journalism, Mei participates in Cross Country and Winter Track. She is also a  member of the TJ Rocketry club as well as Threshold magazine. In her free time, Mei likes to write stories or poetry. After high school, Mei would like to pursue a career in biology or journalism.
Mei Baek, Staff Reporter
Jun 05, 2016

"Me Before You" is a well-meaning romance with a bad message

(Story)

Apr 24, 2016

Track & Field athletes break records at the Lake Braddock Hall of Fame meet

(Story/Media)

Mar 13, 2016

Students audition for upcoming TJ production "Connected"

(Story)

Feb 07, 2016

"Pride and Prejudice and Zombies" doesn't meet any of its goals

(Story)

Nov 07, 2015

TJ Marching Band ends fall season with USBand Nationals

(Story)

Jun 19, 2015

Freshman debaters organize summer program

(Story)

Jun 18, 2015

"Me and Earl and the Dying Girl" receives high praise

(Story)

May 18, 2015

Varsity baseball loses to Edison at Quarterfinals

(Story)

Apr 13, 2015

Students talk to TJ alumni at Career Fair

(Story)

Apr 10, 2015

Freshman wins National Brain Bee

(Story)

Mar 08, 2015

"The Lazarus Effect" has no scientific basis

(Story)

Mar 02, 2015

Why journalism is worth the effort

(Story)

Feb 21, 2015

TJ On: Chapel Hill Shootings

(Story)

Feb 15, 2015

Indoor Track excels at VHSL Capitol Conference Championships

(Story)

Jan 15, 2015

Rocketry Club Prepares for Upcoming Competition

(Story)

Jan 08, 2015

Top 14 of 2014: Television Series

(Story)