Owen combines pop style music with country twang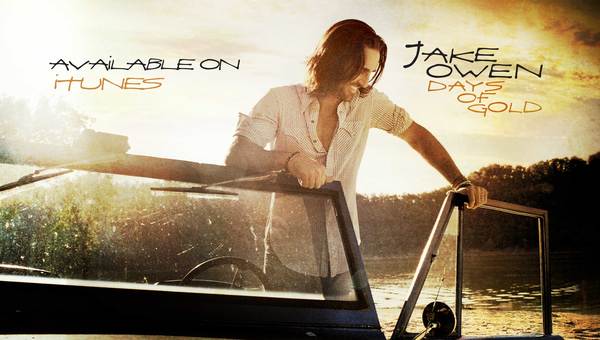 On Dec. 3, country star Jake Owen released his fourth album, "Days of Gold." "Days of Gold" features a summer feel and twangy, upbeat tracks that country fans will love.
Even though the album was released in the winter, many of the songs are all about the summer heat. The title track, "Days of Gold," is all about southern summers, and other tracks keep the heat of the south in mind with their feel and some of their lyrics. Listeners can certainly reminisce about the days of relaxing on the beachside with songs like "Beachin'" and "Tall Glass of Something."
The best track on the album was "Days of Gold," with a catchy tune and an upbeat feel that keeps listeners humming along. Owen also pulled off a soulful tune in "One Little Kiss (Never Killed Nobody)," a heartfelt breakup song that complemented his deep voice.
Unfortunately, many of the songs sound very similar. Although Owen has a distinctive voice, it only lends itself to one song-type. Even the melancholy tracks like "Ghost Town" sound similar to more upbeat tracks like "Tipsy." Owen remedied this partially by introducing interesting sounds into some of the tracks, including an old-school feel in "1972."
The album is all about creating pop-style music for country lovers. The subject matter of the songs is much like that of pop albums: partying, girls and breakups to name a few song topics. Country fans, especially young ones, will love this integration of twang with popular music and appreciate Owen's unique voice and style.