"Christmas, With Love" mixes something old with something new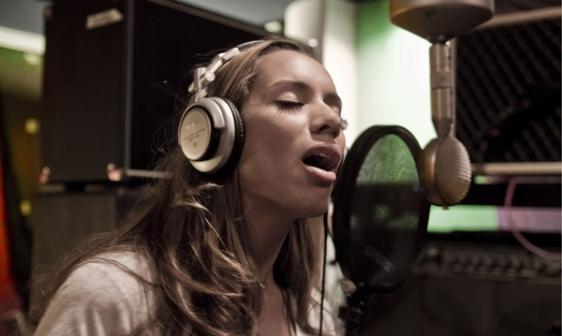 2006 X-Factor winner Leona Lewis adds a festive sprinkle to the songs in her new yuletide album, "Christmas, With Love."
None of the songs on the album had the powerfully smooth vocals present in her hit single "Bleeding Love," but many were modest upbeat tunes.
"One More Sleep" is a strong opening track with catchy lyrics and a slight throwback to older Christmas melodies such as "Let it Snow." But what made the song especially unique was the echoing of sleigh bells in the background, turning the song from a mediocre attempt at a pop tune into a light-hearted jingle spewing holiday cheer.
"White Christmas" is sure to be a show-stopper, with Lewis's style cleverly incorporating a mix of Mariah Carey and Whitney Houston influences. Lewis's covers of the more classic Christmas tunes like "Silent Night" and "Winter Wonderland," although pleasant and soulfully delivered, were not fresh twists of the originals.
The only fault in her album was "Your Hallelujah." The songs tempo was slow and seemed to drag on and the lyrics weren't impressive either.
Despite that, "Ave Maria" lets Lewis's strong grasp of vocals shine through. The carefully controlled and soothing operatic ballad is something that Lewis has never done before in any of her previous more pop-orientated albums.
With predominately strong vocals and buoyant beats, Leona Lewis' album is sure to be a favourite amongst holiday music lovers because this year she is bringing home Christmas with love.