Relay For Life groups hold various fundraising events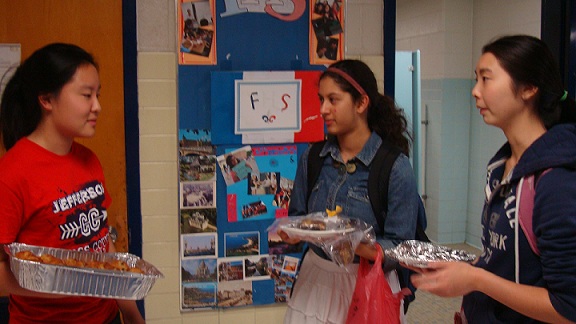 After holding the first kickoff meeting in October, many Relay For Life teams engaged in various fundraising efforts to raise money.
Relay For Life provides numerous ways for increasing the awareness of cancer by holding one-day fundraising walks and allowing people to form groups that donate money. At Jefferson, the Relay For Life committee collects and sends the donated money to the American Cancer Society (ACS).
"Participants fundraise money in a whole variety of ways," senior Anna Seo, one of the co-event chairs of the club, said. "One of the easiest ways is emailing family members, friends and teachers."
Some students, including sophomores Claire Dong and Alison Li, held a bake sale near their community on Nov. 2, while others sold Lifesaver candies at Jefferson on Halloween.
"I have lost a family friend to cancer, so I feel that every amount of support can truly help victims and survivors in the long run," sophomore Augene Park said.
Through Relay For Life, students can help be prevent the spread of cancer and take a part in broadening the positive impact of the organized effort.
"I hope all members recognize that they truly are making a difference in saving lives, because every dollar counts and new treatments rely on those donations," Seo said. "I also hope they will witness how many people in any community are affected by cancer and how much support is available for them."