How to download OS X Mavericks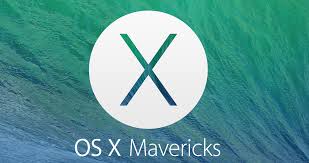 Last week was an exciting one for Mac users when OS X Mavericks, a major new release, was released. Within two weeks of its release, it had already surpassed the popularity of the last update, OS X Mountain Lion, had garnered in twice the time.
Some of the novel features Mavericks sports are the inter-device connection using iBook and Maps, an updated Calendar application, notification interactivity and iCloud keychain, which with permission stores passwords between all approved Apple devices.
For users interested in downloading Mavericks, the updating process is far from difficult and takes almost no time to complete:
Step 1: Check Compatibility
There are certain Mac models that are compatible with the new operating system. These include the iMac (Mid 2007 or newer), the MacBook (Late 2008 Aluminum, or Early 2009 or newer), the MacBook Pro (Mid/Late 2007 or newer), the MacBook Air (Late 2008 or newer), the Mac mini (Early 2009 or newer), the Mac Pro (Early 2008 or newer) and the Xserve (Early 2009).
Users also must confirm they have a pre-existing Apple iD, which is a requirement for the initial download of Mavericks. The Apple website provides support for creating an account at www.appleid.apple.com.
Step 2: Update
In order to download Mavericks, users must already have the latest version of available operating systems downloaded. The minimum update required for Mavericks is 10.6.7 (Snow Leopard). Operating systems can be updated from the device.
Step 3: Backup
Before downloading OS X Mavericks, it is wise to complete a data back-up using Apple's Time Machine software or to use a back-up hard drive to store the computer's data. Installation also takes up space on the computer, so during the back-up it is advisable to check for approximately eight gigabytes worth of space.
Step 4: Head to the Mac App Store
Now it's time to download Mavericks:
Head to the Mac App Store, which you can find by either searching in Spotlight or clicking on the apple logo in the upper left hand corner. Search "OS X Mavericks" in the search bar, and it should be the first option. The upgrade is free so there is no need to worry about payment.
Click on "Free Upgrade." Once the entered Apple ID is confirmed, the installer will begin downloading to the dock.
Once the download is complete, the only step left is to launch the installer and follow the on-screen instructions to begin the installation. After that, Mavericks will be downloaded to the device and ready to use.