New Youtube series brings life to Jane Austen's "Emma"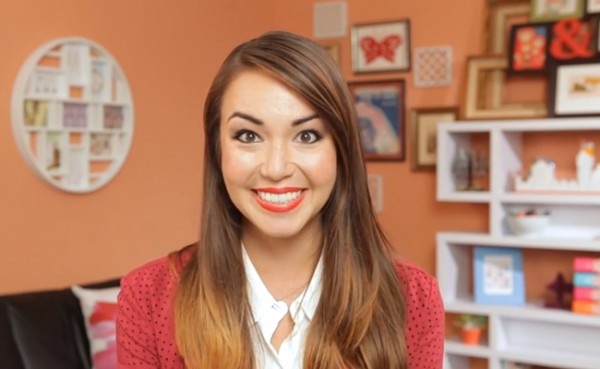 Fans of "The Lizzie Bennet Diaries" rejoice as the creative team behind the modern adaptation of Jane Austen's Pride and Prejudice return with "Emma Approved," creating a modern webseries from the novelist's popular novel "Emma." The new series took off a few weeks ago, on Oct. 7, and since then has proved worth the wait for fans of the previous series as well as emerging aficionadas.
In 2012 "The Lizzie Bennet Diaries" captured hearts of teens across America as Bernie Su and Hank Green created a modern spin-off tale through real-time transmedia storytelling of an iconic classic. This series consisted of nine and a half hours of content divided into 160 videos on five different YouTube channels and 35 social media profiles. With more than 40 million views, a Streamy Award for comedy writing, and thousands of fans, this webseries would be hard to top, but did they just do just that?
Based on Jane Austen's "Emma," this webseries takes a spin on the lovable tale of a wealthy 20–year-old who decides to use her influence to become a matchmaker, by incorporating aspects of modern society and technology to create a fresh version of the story. This workplace comedy focuses on Emma Woodhouse (Joanna Sotomura) and Alex Knightley (Brent Bailey), Emma's business partner, as they work for her lifestyle brand "Emma Approved," which they promote through social media channels.
In the pilot episode, "I am Emma Woodhouse," fans were introduced to the protagonists, Emma and Alex, along with other characters, such as Annie Taylor (Alexis Boozer) and Ryan Weston (Gabriel Voss). This episode plays out in such a way that even fans who have not previously read the novel are able to understand where the series is going.
This new series, airing Mondays and Thursdays at 12 p.m. EST on the Pemberly Digital YouTube channel, reached over 120,000 views in just its first two episodes, competing for previous records held by "The Lizzie Bennet Diaries." Whether the viewers are supporters of the old series or an audience simply curious about this team's work, these first few episodes do not disappoint.
The cast, especially Joanna Sotomura, does an incredible job in portraying their characters in an original way while also keeping some aspects close to the novel itself. Emma comes off as intelligent but also opinionated and arrogant, creating a wonderful, new spin on Austen's character. The show also keeps some aspects faithful to the novel in that Emma can be initially difficult to like, although she can seem charming in her best, most obstinate, moments.
Likewise, the introduction of Alex into the first episode was a perfect decision for this series and was appreciated by many fans. It would have been uncomplicated to build up to the introduction of Alex's entrance in a similar tactic found in "The Lizzie Bennet Diaries" when Darcy Day is introduced, but it would not have fit the story as wholly.
Due to the fact that there are only five episodes available at this time, each of which are approximately five minutes long, it is difficult to pass judgment so soon into the production. This story certainly shows promise through its cunning writing style and incredible chemistry between cast members, but the future of the webseries is still unclear.
Overall, this series was incredibly interesting to watch and definitely has potential for success in the future. This team, even after the remarkable success of "The Lizzie Bennet Diaries," does not seem to be letting down anytime soon. I can't wait for the rest of the series and the possibility of a new series once this one comes to a close.