Jefferson seniors attend writing conferences on PSAT day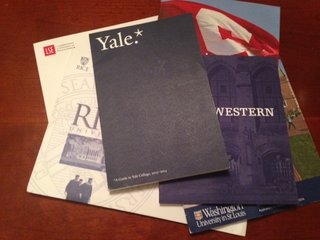 With early decision and early action application due dates approaching, some Jefferson seniors chose to forgo their day off while the rest of the school took the PSAT and Myers-Briggs test in order to attend writing conferences with their senior-year English teachers.
Even though many schools have pushed back applications due to problems with the Common Application (Common App), both the Common App and each college's supplement essays have to be written and perfected relatively soon.  The 15-minute sessions were offered in addition to the eighth period writing conferences that are also available.
"The writing conferences tend to fill up pretty quickly during eighth period, and even when they're empty, I'm not always available," senior Liesl Jaeger said.
During the conferences, English teachers spent the small amount of time going over college essays, critiquing them and giving advice.  Writing conferences are popular for seniors because they offer another look at their papers as well as identify errors within the papers.
However, many students did not take advantage of the opportunity.  Some seniors chose to enjoy their day off; others worked on essays from home. For some, it was not worth the drive to Jefferson to spend 15 minutes working on the essay.
"I think that even 15 minutes can be helpful, but that it may not be worth coming into school for a 15-minute conference if you live far away," Jaeger said.