tjSTAR begins its preparation for the new year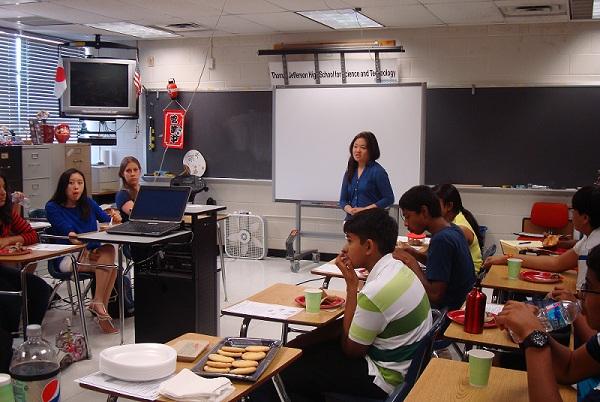 The Planning Committee for tjSTAR braced for another phenomenal symposium this year with an introductory meeting for interested students on Sept. 12.
An annual tradition at Jefferson, tjSTAR offers students one day to introduce their projects, engage in design challenges or listen to a renowned researcher's presentation.
Although held around the end of the year, the symposium requires extensive effort and preparation from the Planning Committee, a group of intrepid students who bring this ideal dream into reality.
By attending eighth period meetings on Wednesdays, any student has the opportunity to become a member of the group. The members of the Planning Committee are assigned different responsibilities, ranging from contacting researchers to preparing gift bags for seniors.
"During first quarter, we spend a lot of time testing different design challenges," junior Nan Baker, a member of the Planning Committee, said.
By confronting and completing various tasks, the members are bound to experience more than just preparing for the symposium.
Koji Otani, the sponsor of last year's tjSTAR Planning Committee, believes that being in part of tjSTAR will allow students to see the similarities between Jefferson's symposium and professional symposiums in the real-world.
"By being in tjSTAR, you are not only helping, but also being in part of a learning opportunity," Otani said.