Jefferson students found non-profit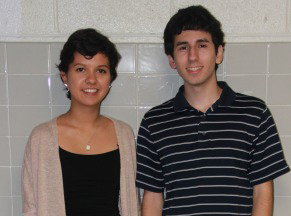 Many Jefferson students tend to be involved with community service in some way, whether their activities are associated with the school or not. Junior Sam Cadd and senior Andrew Corzo, however, decided to go further by founding a non-profit themselves. Their non-profit, 'Great Job! Books' is dedicated to collecting books and sending them to underprivileged children overseas.
"I heard from my family about the low book-to-student ratio in the Philippines and how even though the kids learn in English, they don't have the opportunity to do so." Cadd said.
Cadd and Corzo founded the group early in the summer and have been working on the legal issues of creating and running a non-profit. Now the pair is focusing on holding book drives. Additionally, events such as bake sales are being held in order to raise revenue for the high cost of shipping.
"My mother is from the Philippines and I've visited before and seen the situation," Cadd said. "We are hoping to expand to other countries."
Currently the non-profit is connected with a school outside of Manila. They are hoping to be able to expand to other areas where the need for books is high.
"We hope the books we provide will give the children a head start in education that isn't really available in the region," Corzo said.