Jefferson to be a trial soda-free zone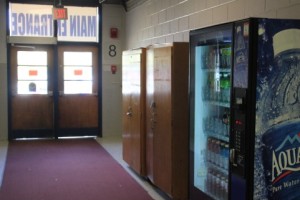 During the school day, Jefferson students often turn to the soda machines for a burst of caffeine, a little sugar or just for a drink to quench their thirst.  However, Fairfax County Public Schools announced on Aug. 20 that seven schools in FCPS would be getting rid of regular soda in the vending machines.
The change comes as another attempt by the school district to battle childhood and adolescent obesity. As a result, the drink machines will instead be stocked with items such as juice, diet soda, diet iced tea and water.  Many students, however, are not likely to drop their Coke in favor of a diet version or coconut water.
"If people want soda, they'll bring it from home," junior Ben Parsell said.  "They'll stop by Starbucks in the morning, they will still get it."
The move has also sparked debate with about whether or not the drinks that will be replacing the regular soda are healthier.  In an article by CNN from July 2013, a five-year study by researchers at Purdue University found that diet soda is just as unhealthy if not worse than regular soda.  However, students have differing opinions about the cause of the health crisis.
"You can be healthy and drink soda," senior Abby Rose said, "that's not the issue."
According to an Aug. 19 press release, after a year FCPS will examine the effectiveness of the initiative, including "revenues, students' product preferences, and acceptance of new products.