Students win 2013 Governor's Challenge in Economics and Personal Finance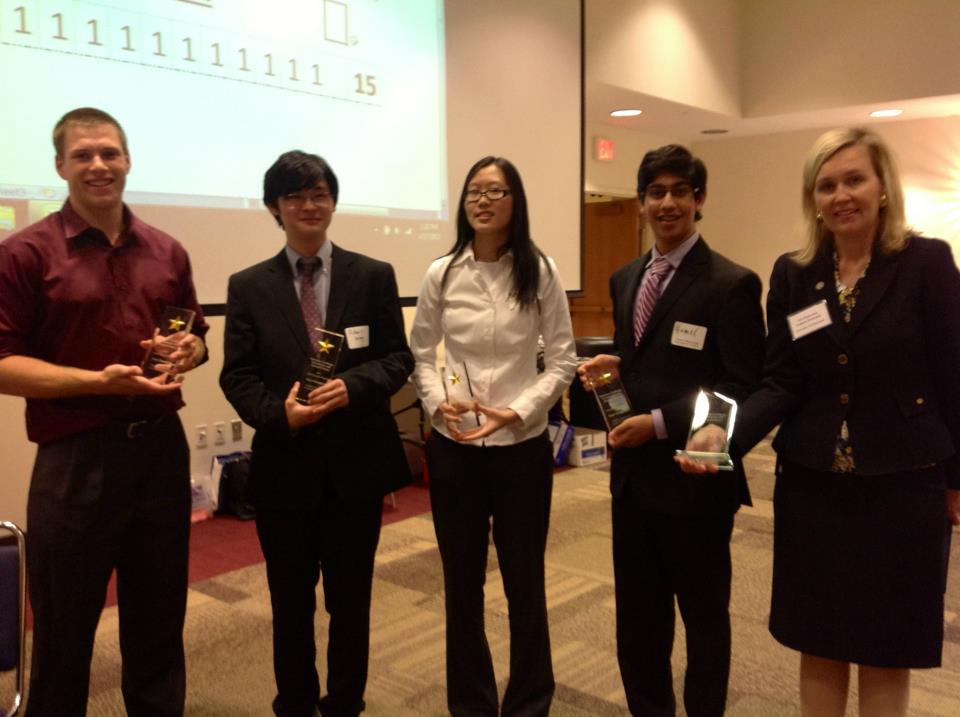 Senior Scott Gibson, juniors Catherine Shi and Robert Wang, and sophomore Hamil Shah won the 2013 Governor's Challenge in Economics and Personal Finance on April 17, a competition established to foster the knowledge of economics to students from kindergarten to high school.
Coached by social studies teacher Haywood Torrence, the team of four competed at Virginia Commonwealth University and was named the winner of David Ricardo division.
In order to win, the team first had to take two written exams on Micro and Macro Economics individually, followed by a collaborative test on international trade. Two teams with the highest scores were eligible to participate in the final Quizbowl round. The first team that earned 16 points or answered the sudden death tie-breaker question could become the state champion.
"When we were able to answer the last sudden death tie-breaker question and were announced the winners, there was a rush of excitement," Shah said.
The competition garnered the interest of 2,172 high school students, but only 160 students qualified to participate in the state competition.
Shi, a member of the team, believes that learning economics is extra important, especially for her decision-making skills.
"I believe cconomics is a way of thinking. Economics gives me an insight on how the world works as well as its limitations, allowing me to make smarter decisions," Shi said.