Jefferson alumnus challenges human trafficking with technology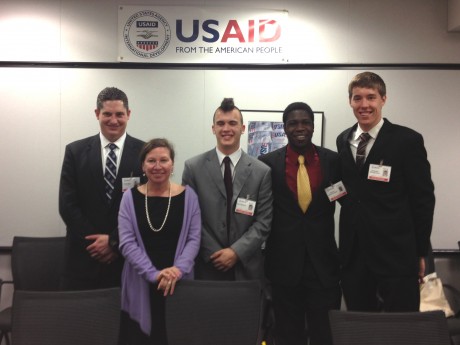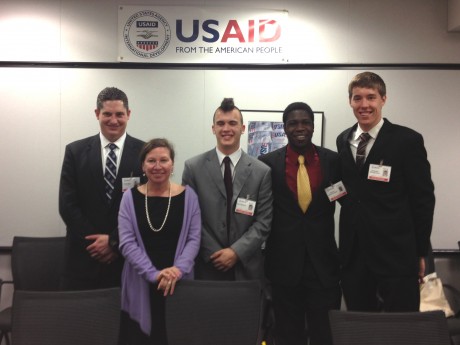 On May 17, Jefferson alumnus Kwamina Orleans-Pobee, from the class of 2011, came to talk about human trafficking with current students.
Orleans-Pobee acknowledged the general basics of human trafficking and went on to discuss how to deter the problem. Orleans-Pobee also explained how he and his team addressed the problem with two creative solutions: AboliShop and Mxit Freedom Line.
AboliShop, a browser extension that informs consumers of the impact of purchases during online shopping, was created with the idea in mind to challenge the current problem of human traffickers. The idea behind AboliShop is to encourage consumers to make the right decision when given a choice of choosing between an ethical product and an unethical one.
Mxit Freedom Line combines Africa's largest social network, Mxit, with hotlines that can intervene in a time of need. With Mxit Freedom Line, victims and bystanders of human trafficking can also report information about human trafficking. The information is then processed and appropriate law enforcement is contacted.
Both ideas recently won the Challenge Slavery Tech contest, which is sponsored by the U.S. Agency for International Development (USAID).
"It was inspiring to see someone so young making such a large difference in the community," freshman Cheryl Mensah said.
A video demo of AboliShop can be found here.