VHSL Creative Writing Contest announces winners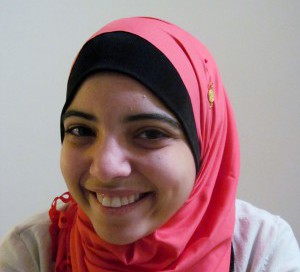 Anwar Omeish, Pooja Chandrashekar, and Emma Hastings took first place in the Virginia High School League (VHSL) Creative Writing Contest for the 2012-2013 school year.
As a part of Group AAA, each winner entered writing in a different category. Hastings, author of "The Sweet Scent of Gamma-Aminobutyric Acid," won the short story award. Chandrashekar, author of "The Pink Sari," took first place for the essay category.  Omeish, winner of the poetry award, authored "Cry, Soldier, Cry," a poem about the pointless acts of war committed by soldiers.
"'Cry, Soldier, Cry' is essentially a lamentation of the soldiers themselves who lose their humanity in the vicious destruction of the war machine," Omeish said.
Thomas Jefferson took first place overall for its portfolio of entries, with writing from varied categories. Each contestant was able to choose the writing style that suited them.
"I've been writing poetry for a while, so it wasn't particularly challenging to work outside of a prose structure," Omeish said.  "I actually enjoy the flexibility of language that poetry offers and the power offered by using few words instead of many."