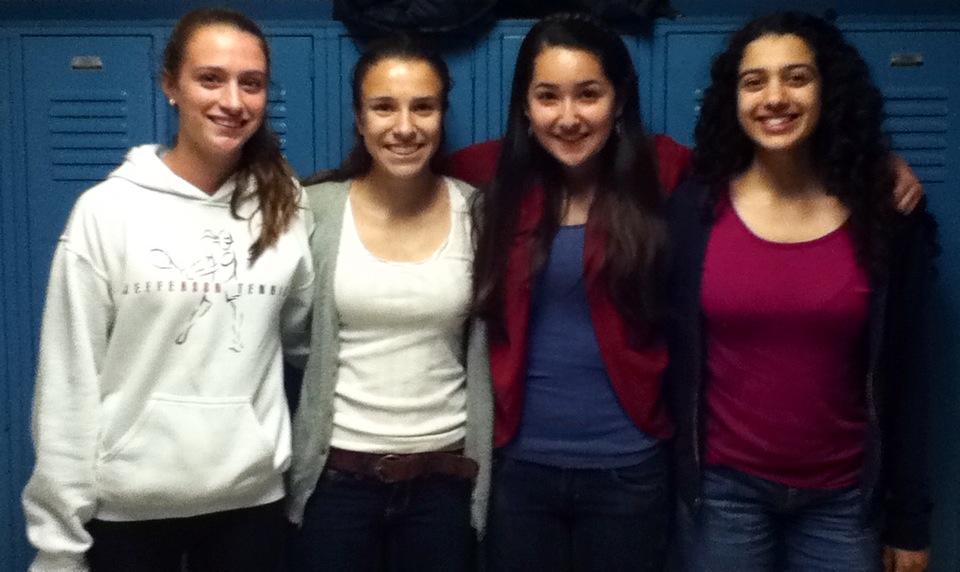 Technovation Challenge World finalists, sophomores Tara Abrishami, Kira Becker, Emily Moschella and Anna Venetianer traveled to the Twitter headquarters on May 2 in California to present their innovative app idea.
Their app, called NaviCar, helps students find carpools back home.  Users input their contact information, addresses and weekly schedules, so that the app can compare all of this information and find potential carpool partners.
"Our inspiration for creating NaviCar came mostly from TJ.  It was made because students live all over the place, different sports end at different times, and people don't always have the best carpool partners," Abrishami said.
The team gave a four-minute pitch to a large audience about their app and demonstrated how it worked.  There was also a 45-minute poster session where people could look around and see the different apps close up.
They have developed the first part of NaviCar using MIT App Inventor, and they plan on finishing the app this summer in another language.
Story continues below advertisement