Students recognized for their science writing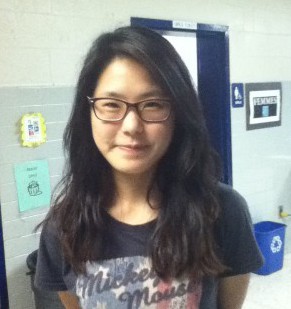 Every year, thousands of essays are submitted to DuPont for their annual essay contest. This year, seniors Gordon Hart and Jisu Park and sophomore Carolina Hatanpää received honorable mentions.
The DuPont Challenge encourages students to write about their STEM passions using creativity and purpose. The essay must fall into one of the four categories: "Together, we can feed the world," "Together, we can build a secure energy future," "Together, we can protect people and the environment" or "Together, we can be innovative anywhere."
English teacher Jennifer Seavey, chemistry teacher Hadan Kauffman and guidance counselor Kerry Hamblin sponsored each of the students.
"We have put in so much work at this school, and it's nice to be recognized on a national level for the work we have done in the sciences," Hart said.
Essays were judged on mechanics, conventions, ideas, content, organization, style, creativity, and voice.