New SGA officers look ahead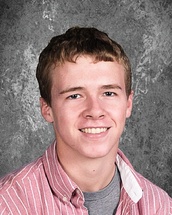 As classes, sports and student activities are slowly winding down, some are already looking ahead to the next school year. After Student Government Association (SGA) elections and a one-week period of voting through the Intranet, the SGA officers for the 2013-2014 school year were announced.
The president-elect is junior and current Class of 2014 treasurer Joey Valery. Sophomore and current president of the Class of 2015 Dennis Kim­ will serve as vice president of SGA next year, and sophomore Jenny Kim, a current member of SGA, will serve as secretary. Freshman Andrew Howard, treasurer of the Class of 2016, will serve as treasurer.
The officers realize they will be forced to work around the renovation and communicate and collaborate with the administration. Events like J-Day require a lot of space that may not be readily available during the construction.
"I'll keep trying to continue discussions with administration just to make sure we can keep doing the traditions TJ has been doing throughout the years," Valery said.
However, they also see the renovation as a chance for them to be more creative. One idea Valery is playing with is painting the library.
"We could think of fun things to do that we wouldn't usually," he said.