Science Bowl team places ninth in national competition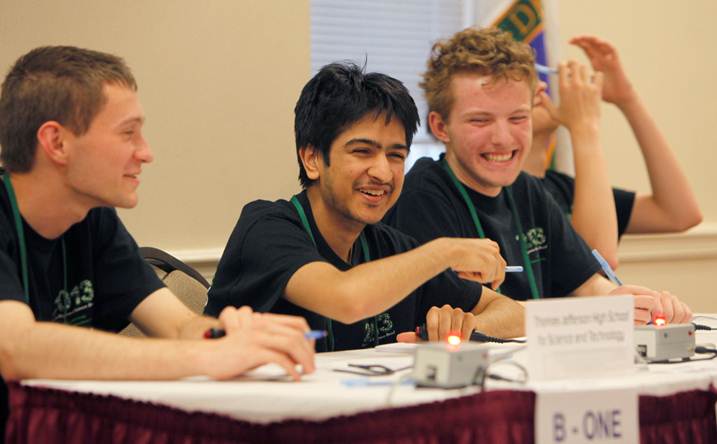 Recently, the TJ Science Bowl team won $1000 for the science department as a reward for placing ninth in the U.S. Department of Energy's 2013 National Science Bowl competition.
Seniors Kalki Seksaria and Alec Brenner, junior Owen Gray, sophomore Janice Ong and freshman Ross Dempsey represented Jefferson this year at the finals. Along with their coach, math teacher Mary Donohue, they competed against almost 1,900 other high school teams all around the nation.
The nationwide competition consists of 20-minute matches each with 25 questions relating to all the areas of science. As each match progresses, the questions became more and more difficult.
"The questions were reasonably challenging and there were a lot of other good students we were competing against, " Seksaria said.
The team of four competitors and one alternate, made it all the way through to the ninth round where they won against Mira Loma High School, a school in California. However, as both schools continued on, Mira Loma defeated Jefferson during the elimination round. Mira Loma eventually went on to become the champions of the entire tournament.
"For the past two years, we have been eliminated by the top two teams early on," Seksaria said. "So, had the ordering of the games been different, we could have easily done better."