Students stay overnight for first ever hackathon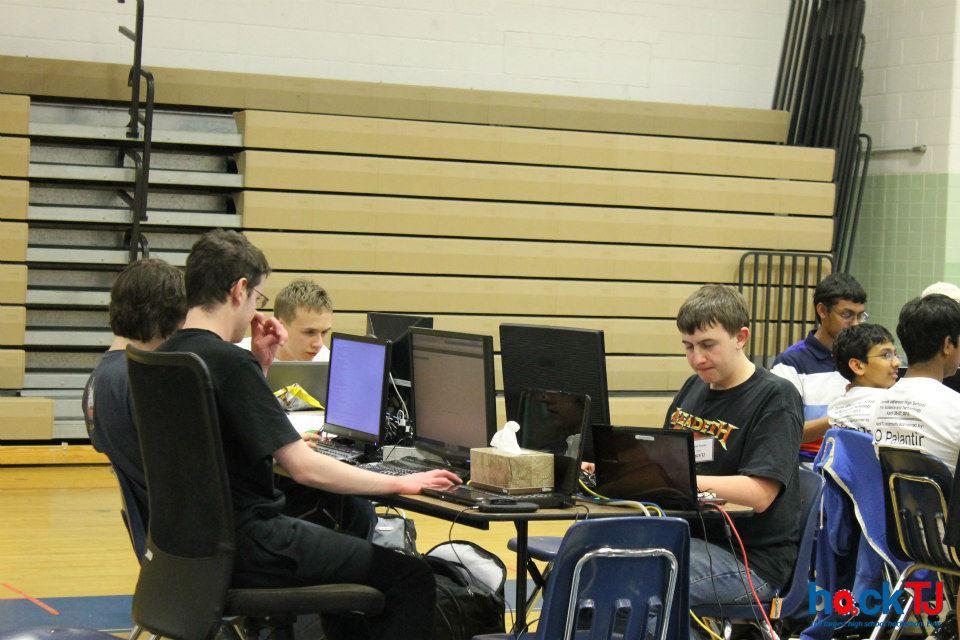 More than 130 students could be seen rigorously coding throughout the night on their applications on Friday.
From April 26-27, Jefferson hosted its first ever hackathon, known as HackTJ, allowing students to compete in teams to create an amazing app on any platform. The event was arranged by members of FBLA and INVENTeam.
Many companies, including Palantir and Facebook, were sponsors of the event and provided mentors for the working students.
"HackTJ was hands down, the coolest event I have ever participated in, " sophomore Jeevan Karamsetty said, one of the student volunteers for the event. "It was amazing to see what some of the brightest minds can come up with in just 24 hours."
The winning app was MapifyTJ, an app that would allow students to find other students and teachers in the building. The team, consisting of seniors Ben Hsu and Eric Tao and juniors Rena Liu and Kabir Brar, was inspired by the Marauders' Map from the Harry Potter series. The winning students received Samsung Galaxy Tab 2's, as well as a trip to compete at PennApps, a hackathon arranged by the University of Pennsylvania.
The organizers of the event plan to continue HackTJ next year and are hoping to open the event up to all FCPS students.